If you live an active lifestyle, then you might be worried that you won't be able to find the right canine companion for your home. However, there are lots of dogs out there that are great for active people! Here are some of the best dogs that will work well with your active lifestyle.
Border Collies
Border Collies are playful, energetic and always on the move. Perfect for active individuals who enjoy hiking and running! While demanding and in need of pretty consistent supervision, Border Collies are intensely loyal and great to take on hikes with you.
Since they are a herding breed, they like to have tasks to complete. And, while you're probably not jumping to go out and find them a flock of sheep to herd any time soon, you can allow them the chance to herd the other dogs at the dog park or even the birds on the hiking trail in the meantime.
Since they're so busy, Border Collies can have a tendency to wander off in search of the next group of animals to herd around. Make sure you find a pet tag that can help you find them, such as the Tile for pets, in the event your pup wanders off.
Labrador Retrievers
Tried and true canine companions of active homes, labs are great dogs to own. They're a great family dog too. Perfect with kids and babies, gentle yet excitable. If you tend to participate in a lot of water activities or vacation at water spots, such as lakes or rivers, then a Retriever is a great dog for you and your family.
Consider training them to obey commands while off-leash too. In fact, Labrador Retrievers are known to be one of the best dog breeds to train off-leash! This will help give you peace of mind while out hiking or traveling with your dog.
German Pointers
German Pointers, known by their characteristic spotted body coat and solid color head, are great dogs for active people. In fact, German Pointers should get exercise at least twice a day for 30 minutes or more. They're great for taking out swimming, running or hiking.
Because they have high energy, sometimes they can be difficult to train if you wait too late to start. Six months to three years of age can be a particularly challenging time period for German Pointer owners, but with a bit of patience, you can come out of it with a wonderfully trained dog that enjoys many activities with you.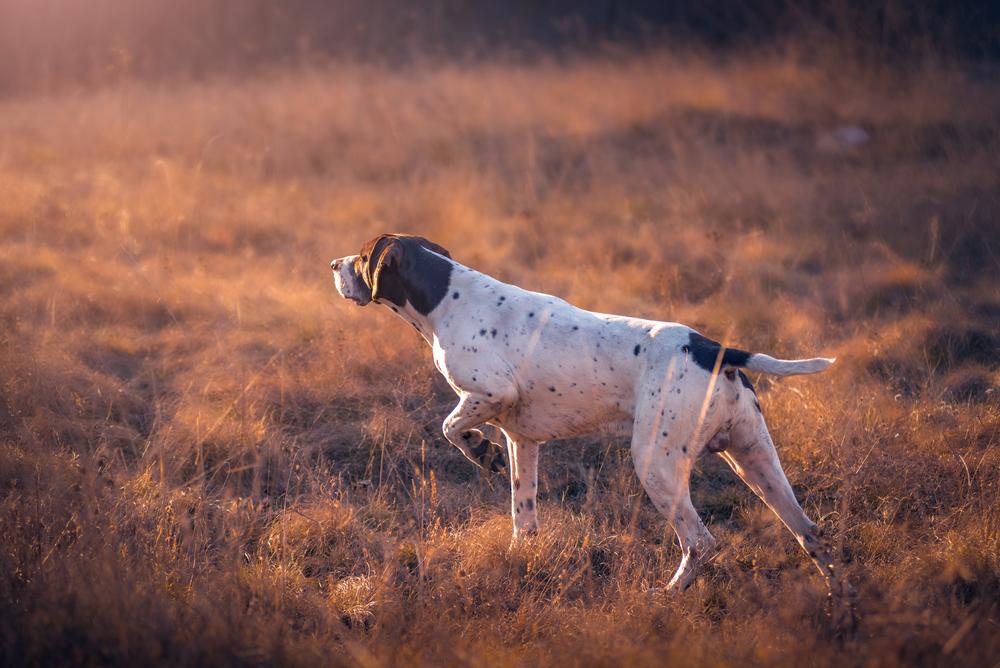 Australian Shepherds
One of the smartest breeds around, Australian Shepherds are great for active lifestyles. They don't often get into trouble, instead of focusing on enjoying the moment. They're great for a game of frisbee outside, a run down the beach or a walk through the neighborhood.
Australian Shepherds are trained easily and are very trustworthy — once trained, you could probably even leave them to guard your campsite while you go on a solo hike without worrying they'd scamper off or get into anything they shouldn't. Even still, you should play it safe and order them a silicone pet tag to wear in the event you get separated from them or they go wandering off.
Reading Suggestion: Pitbull Corgi Mix – An American Pitbull Terrier and Welsh Corgi Breed
Siberian Huskies
Siberian Huskies are great for winter activities. No matter what winter sport you're looking to spend your colder season on, a Siberian Husky is a dog for you. With a soft coat and energetic disposition, Huskies are great canine companions. If you live somewhere that gets warm in the summer,
though, you might want to consider not adopting a Husky. They can overheat easily, which doesn't make them the best companions for outdoor exercise during the spring and summer when the temperatures get so warm.
Bernese Mountain Dogs
Known for their aloof disposition, Bernese Mountain Dogs are great companions for individuals with active lifestyles. They like to spend time outdoors in nature. They can carry their own gear (some can even pull carts!), which is great for distance hiking or camping.
They're very calm dogs, typically known as "gentle giants," making for great companions to bring around your family members, no matter their age. They're very patient animals, too, not likely to get frustrated or go bounding off because something interests them. Instead, they'll remain loyal and calm even in heightened situations. When they do bark, a Bernese gives off a deep resounding bark that will make you pay attention, but it won't alarm you or scare you.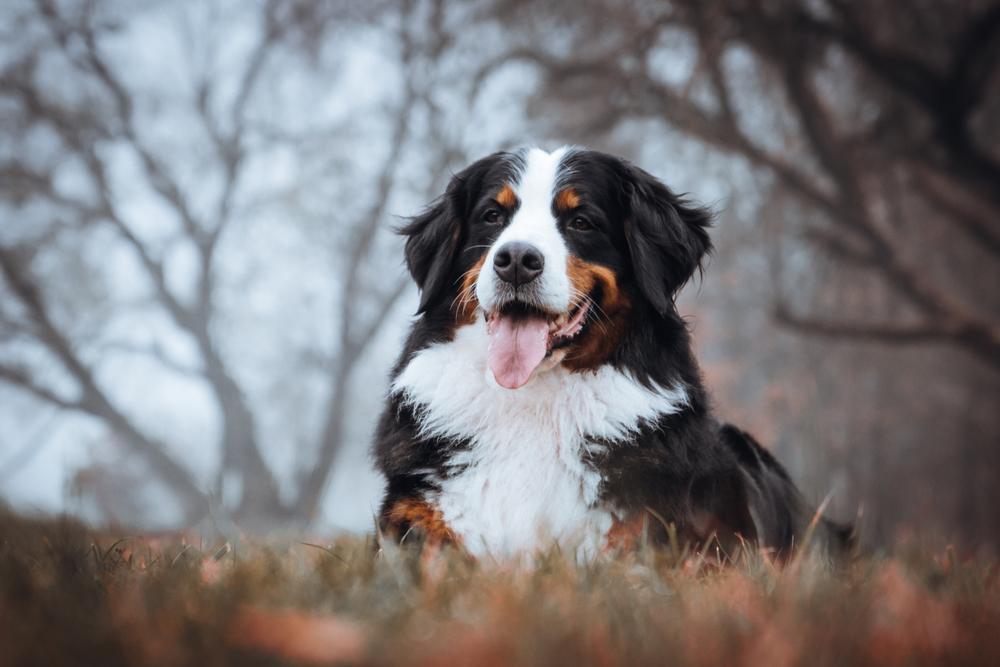 Weimaraners
Weimaraners are known as the "Gray Ghosts" of dog breeds. Revered by hunters and active pet owners alike, Weimaraners enjoy lots of exercise. In fact, they need it. Without consistent exercise for at least 30 minutes a day, Weimaraners start to misbehave. This can cause a lot of discontentment in a household, but it's easily solved.
Just take the pup out for longer walks! You can take them hunting, hiking, camping and basically on any athletic trip that can allow them to use up the energy they have so much of. They move very fast, too, so running is a much better exercise option for them than walking. If you're someone who likes to do long-distance running, then a Weimaraner might just be the best dog for you!
Reading Suggestion: Pitbull Chihuahua Mix Personality Trait, Puppies and Weight
German Shepherds
Originally bred to be working dogs, German Shepherds are active canines that like to spend time outdoors. They're also very smart, so keeping them engaged is an absolute must! You can't go wrong with a German Shepherd; though they're a lot of work, they are fiercely loyal and outgoing dogs.
They also like to spend time around other dogs, too, which means that you'll probably be taking a lot of trips to the dog park. Of course, that means they'll get their recommended amount of exercise completed every day, though!
Living an active lifestyle doesn't mean that you have to avoid bringing a pup home. In fact, there are a lot of dogs out there that are perfect for active people!