You can ask any dog owner out there, and they will tell you that having a canine companion by your side is one of the best feelings in the world. However, it is also important to mention that owning a dog does have its downsides. While dogs do make the best family members and friends, it is difficult to watch someone you love getting older and start to slow down. 
We love our furry friends so much that it can sometimes be difficult to come to terms with the fact that they are getting older, and they won't be with us forever. But it is crucial that you make some changes to your dog's life and surroundings as they get older to make the aging process easier for them. Not sure where to start? Well, here are some of the things your senior dog would like you to know. 
Their Hearing and Sight Have Changed
If you call your dog from the next room and they don't come running like they usually do, then this could be a sign that as they are getting older their hearing is deteriorating. Similarly, you might throw the ball, only for them to be unable to find it. Often, dog owners do not notice the loss of hearing or sight until it has worsened considerably. But it is important to lookout for, and not to confuse it with signs of aggression. For example, if you go to stroke your dog and they seem to become defensive, it could be because you caught them by surprise. 
Other signs that your dog is struggling with their sight is if they become clumsier and are bumping into things. You should be sure to look out for changes in their behavior so you can provide them with the help and support they need. 
Their Joints are Stiff and Painful
One of the most common signs that indicate to dog owners that their canine friends are getting older is when their body starts to slow down. When you first brought your new puppy home, they will have been quick and fast-paced, but as your dog gets older, their joints and muscles can stiffen and cause them considerable amounts of pain.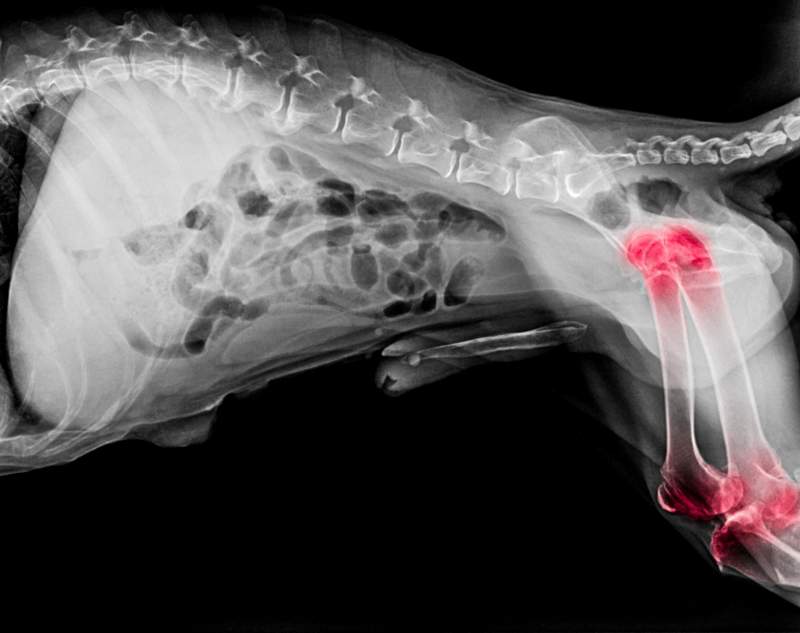 Arthritis is a very common problem for older dogs, but by noticing the condition early on, you can ensure that your dog gets the nutrients that he or she needs to live without pain or discomfort. For example, the joint supplements available from YuMove contain vitamins C and E, as well as hyaluronic acid for dogs. You should be sure to consider hyaluronic acid for your dog as it helps to cushion your dog's joints and aid joint function. The YuMove joint supplements reach your dog's joints within two hours of consumption, meaning they can feel the benefits as soon as possible. 
Grooming is More Difficult Nowadays
While a trip to the dog groomers may be a regular occasion for your pet, as they get older you may find that more regular trips are necessary. Many pet owners don't realize this, but due to old age and a lack of mobility, dogs sometimes find it more difficult to look after themselves. Your dog's skin can become dry and thin, making them more vulnerable to injury. 
They Get Cold More Easily Now
While your younger dog may have been able to go on long walks on a cold day, older dogs find it harder to regular their body temperature. You should be mindful of this and not be too surprised if your elderly dog is always looking for a warm bed to get cozy in. 
Therefore, you should closely monitor your dog's temperature and watch out for any signs that they are feeling the cold. If you are going for a walk and it is a bit cold outside, then be sure to bring a coat for them with you. 
Their Memory Isn't as Good
As we get older, it becomes more likely for us to forget things, and it is the same for your dog. Even the rules that your dog has abided by all of its life can become confusing and forgotten about as they get older, or they may not recognize people or places. It is important that you prepare yourself for this as your dog may find it unsettling and it may start to cause them distress. 
Reading Suggestions: Can Dogs Eat Mango?
Regular trips to the Vet are Important
Of course, you should always take your pet to the vets regularly to check they are in good health, but it becomes even more important as they get older. The aging process comes with it more health concerns and problems, so regular trips to the vets mean that any conditions can be caught as early as possible to prevent them from developing and even becoming fatal. 
While it can be difficult for some dog owners to come to terms with the reality of their dog getting older, by knowing what to expect you can make life as comfortable and enjoyable for your canine friend for as long as possible.