While many horses can do without concentrated feed, it's hard to imagine a feeding plan for equine without hay. As regards hay, a quantity of 1.5 kilograms per 100 kilograms of live weight must be made available to the horses every day.
 Indeed, crude fibers are the basis of good digestion of the horse, and digestion is the basis … of everything! In cases where a (sufficient) supply of high-quality hay cannot be guaranteed or must be supplemented, then hay pellets make a good alternative. Hay pellets are now widely used, but they still raise a lot of questions for horse owners. What exactly are hay pellets? How to give them to equines?
Why should I feed my horse hay pellets? And what are they made of? In our hay pellet tip article, we help you to see clearly in the jungle of the questions which are posed to you. We'll also give you some tips on what to consider when feeding your horse with hay pellets.
What exactly are hay pellets and what are they good for?
For hay pellets, the mown grass is dried, crushed, and pressed into pellets through a delicate hot air process. The structure of the roughage is thus preserved during the manufacturing phase. High-quality hay pellets, therefore, represent an optimal alternative to ensure the supply of raw fodder to quadrupeds. However, some horse owners wonder why they should feed hay pellets. to their animal.

 First of all, it should be said that giving hay, of good quality, of course, insufficient quantity is essential! It provides the horse with essential crude fiber, is full of important nutrients, ensures healthy saliva production, and is perfectly suited to the horse's natural feeding behavior of chewing for hours. However, in some cases, it is not possible to feed it with hay, or only to a very limited extent. There are also cases where the quality of the hay leaves a lot to be desired.
This can be the case, for example, if the hay was harvested at a very late stage – then it contains very little of the essential nutrients for the horse. Or if the hay has been contaminated with mold spores. Quite often, hay can also produce irritating dust – which can cause problems in horses with respiratory problems.
 High-quality hay pellets offer a solution to this dietary dilemma. This is because they provide a lot of crude fiber, are free of dust, and ensure a sufficient supply of nutrients. They are also well suited as a staple food enhancement. In addition, the granules also make a perfect substitute for concentrated foods.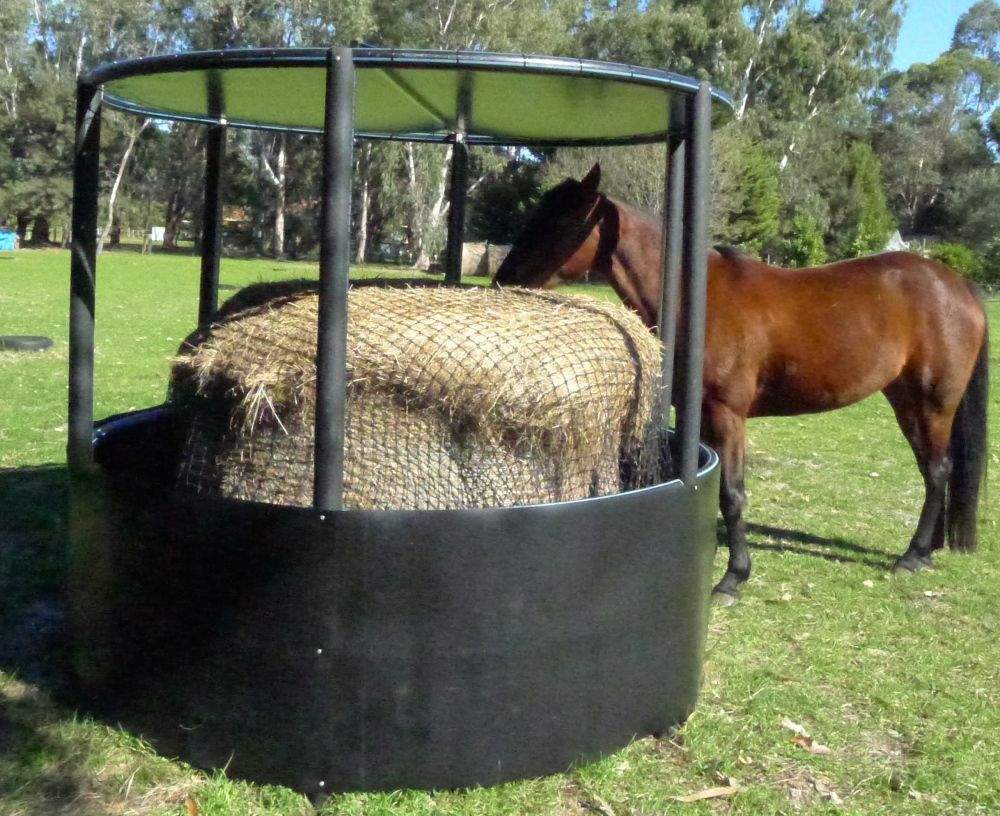 If, for example, your horse shouldn't be given concentrated feed, but would still be happy to have something in the feeder while his stable neighbors are getting their food, hay pellets make a good alternative. . They are also easy to chew by horses with dental problems, and can serve as a complete hay substitute for older horses. Hay pellets are therefore true versatile allies and constitute, if necessary, an ideal extension of the plan of
Why should I feed my horse hay pellets?
There are many reasons for feeding hay pellets to a horse. Some examples :
as a replacement for hay for old horses

for horses with dental problems

for horses with respiratory problems (no contamination by dust or mold)

as an improvement to nutrient-poor hay

as food in case of grain intolerance

As a substitute for concentrated foods

recovering

for additional fluid intake
To be given dry or after soaking? How to feed a horse with hay pellets?
Preparing hay pellets isn't complicated at all – if you can make a bagged soup, you won't have any problems with the hay pellets! Of course, hay pellets are more than just powdered horse soup. They normally contain essential nutrients, crude fiber (as mentioned above), and also valuable grasses and herbaceous plants,
if they come from well-tended pastures. After drying and pressing, the hay granules are very compact, on the other hand, they take up a lot of volumes when they are in contact with water. Larger granules must therefore always be soaked!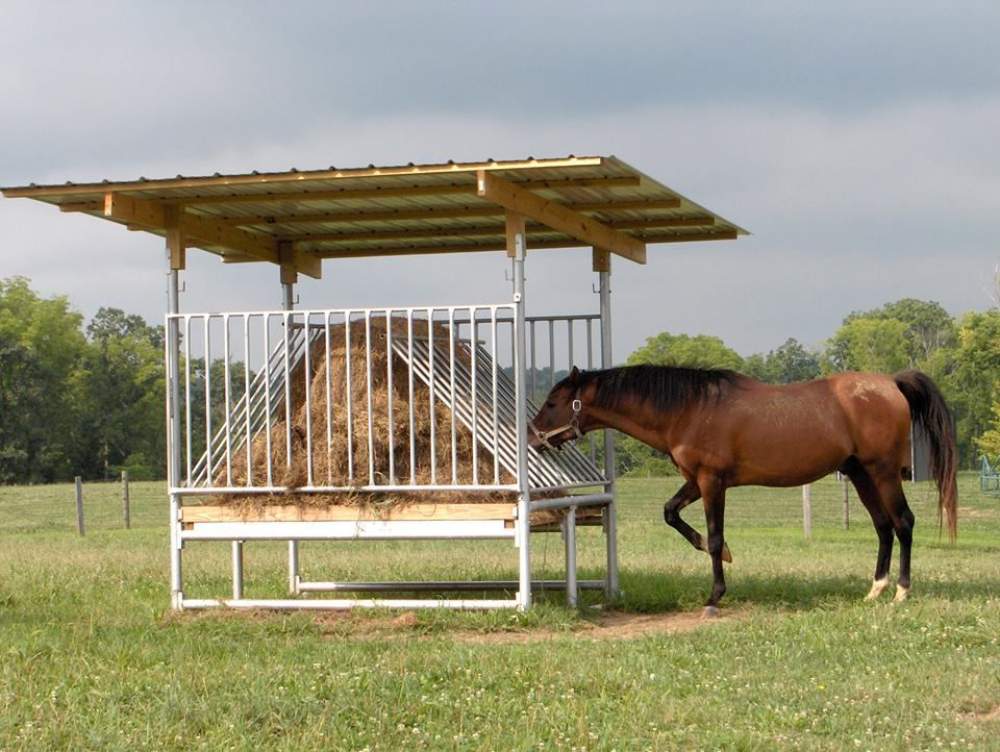 Otherwise, the hay pellets can be eaten too quickly, or even cause a blockage in your horse's throat. If you have soaked the hay pellets before, you are not taking a risk – and after swelling beforehand, the hay pellets are also very tasty. Here are some concrete tips on how to properly feed your horse with hay pellets:
Pellets: with hot or cold water?
If you use hot water to prepare the hay pellets, the soaking time will be shorter. You can of course also use cold water to soak your pellets. Depending on the season and the horse's preferences, we recommend varying the water temperature. To prevent soaked hay pellets from fermenting in the summer, or freezing in the winter, you should always prepare the pellets as close as possible to meals.
Reading suggestions;500 Horse Names For Male and Female Horse Names
Pellets – how much should I supply it?
If the hay pellets are intended to be your horse's sole staple food, that is, if they are used as a complete hay substitute, you should feed 1.5 kg per 100 kg of weight. body per day. On the other hand, if you use them as an enhancement to the current hay rations, take the following as a measure: 1 kg of hay pellets replaces 1 kg of hay (this applies to JOSERA and to the hay pellets and hay pellets). beets)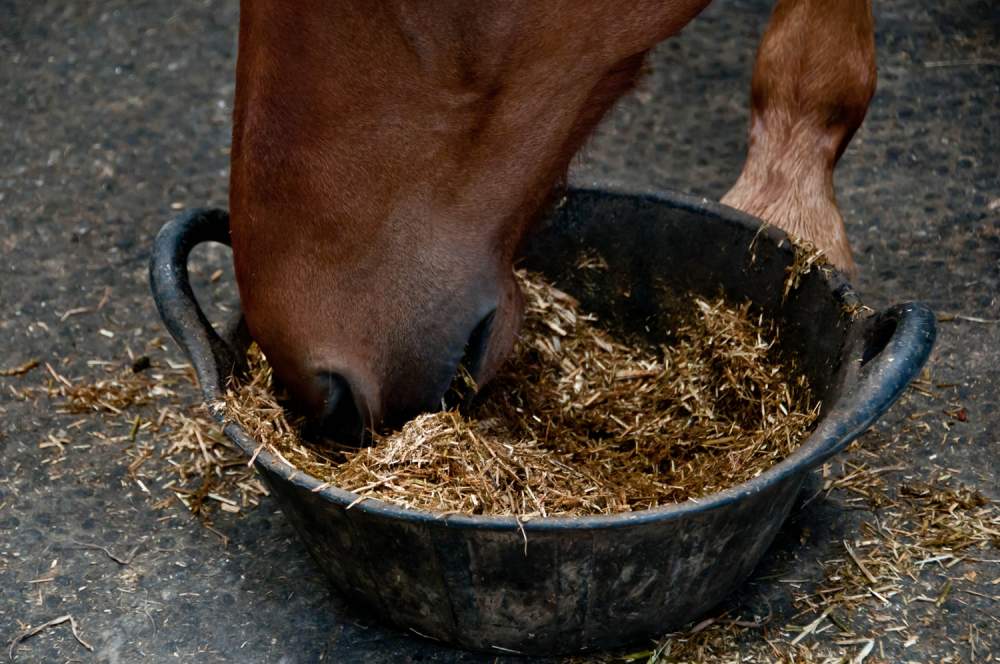 How to recognize good hay pellets?
First of all, it is important to know how the hay cobs were made. If they come from natural pastures and the timing of mowing has been carefully chosen, they contain high-quality grasses and herbaceous plants, and also have a low fructan content.
Also, make sure that they have been dried gently, that they are free of dust, and most importantly that they have no added sugar or molasses – additives usually have no place in hay pellets!
Reading suggestions; Horse In The Meadow: The Meadows Best Choice For The Horse.
JOSERA Cabbage and Beet Pellets
The Cabbage & Beets family has grown! The Cabbage & Beet range is known for its natural, grain-free recipes containing high-quality raw fiber and healthy pasture grasses.
It goes without saying that high-quality hay pellets should not be missing! They are made from 100% types of grass and herbaceous plants from natural pastures and have been dried with great care.
The other advantages of JOSERA Cabbage & Beet pellets are:
low fructan content thanks to optimum mowing moment

dust-free thanks to multiple sieving and gentle processing

no molasses and no added sugar
They retain the natural structure of herbs, have a very satiating effect thanks to the length of their fibers, are tasty, and eat very well. Thus, JOSERA Cabbage & Beetroot pellets help cover the horse's raw fiber requirements, while respecting its natural diet. Speaking of nature, protecting and preserving nature is very important to us! Here are a few words on the subject of sustainability:
Pellets without CO2? We are!
At JOSERA, we attach great importance to ensuring that our beautiful planet remains livable tomorrow – and not only for horses and riders – we only use in the manufacture of JOSERA Cabbage & Beet pellets grasses and herbaceous plants from sustainable regional production. And that's not all – thanks to solar energy and reforestation projects, JOSERA Cabbage & Beet pellets are produced and dried in a completely CO2 neutral way!
CONCLUSION
High-quality hay pellets can be useful as a complete substitute for hay or as a supplement to the basic food ratio. In case of poor quality hay, dental or respiratory problems of the horse, old horse, or as a substitute for hay, JOSERA Cabbage & Beets hay pellets for example represent a good alternative, adapted to the natural feeding behavior of the horse. , to cover its essential crude fiber needs.
 They are also well suited as a substitute for concentrated feeds, in combination with a quality mineral feed. Pellets should always be given to horses after soaking. It is possible to use hot or cold water, the advantage of hot water being that it reduces the inflation time.
 Our food experts will be happy to answer all your questions about pellets. Of course, they also remain at your disposal to help you and answer any other questions concerning the good nutrition of your horse.