There's no mistaking an aggressive dog. The deep growling, the bared teeth, the raised fur, the stiff posture — they all indicate that a canine doesn't want to be friends.
Aggressive dogs sometimes attack as well. They might lunge at, snap at, or even bite people or animals.
If your dog behaves this way at home or in public, you should definitely take action before it's too late. If it ends up hurting a person or someone else's pet, the authorities will probably intervene. You may face legal jeopardy and the loss of your dog.
Fortunately, aggressive dogs can be trained to behave better and feel better.
Why Are Some Dogs So Aggressive?
Generally speaking, aggressive dogs aren't trying to be cruel. Rather, canines usually act that way due to an underlying psychological issue.
A dog might be afraid or in pain. It could be trying to protect itself, its owner, its possessions, or its territory from an external threat, real or imagined. It may have been abused in the past. Maybe it was never properly socialized and doesn't know how to act around people or other dogs. A combination of these factors is also possible.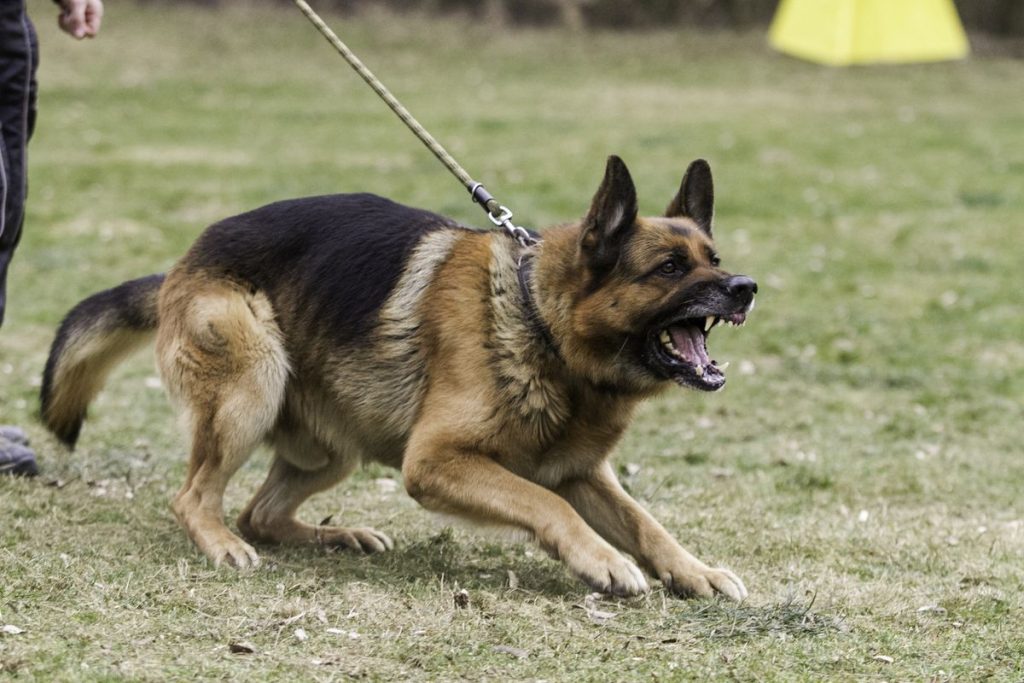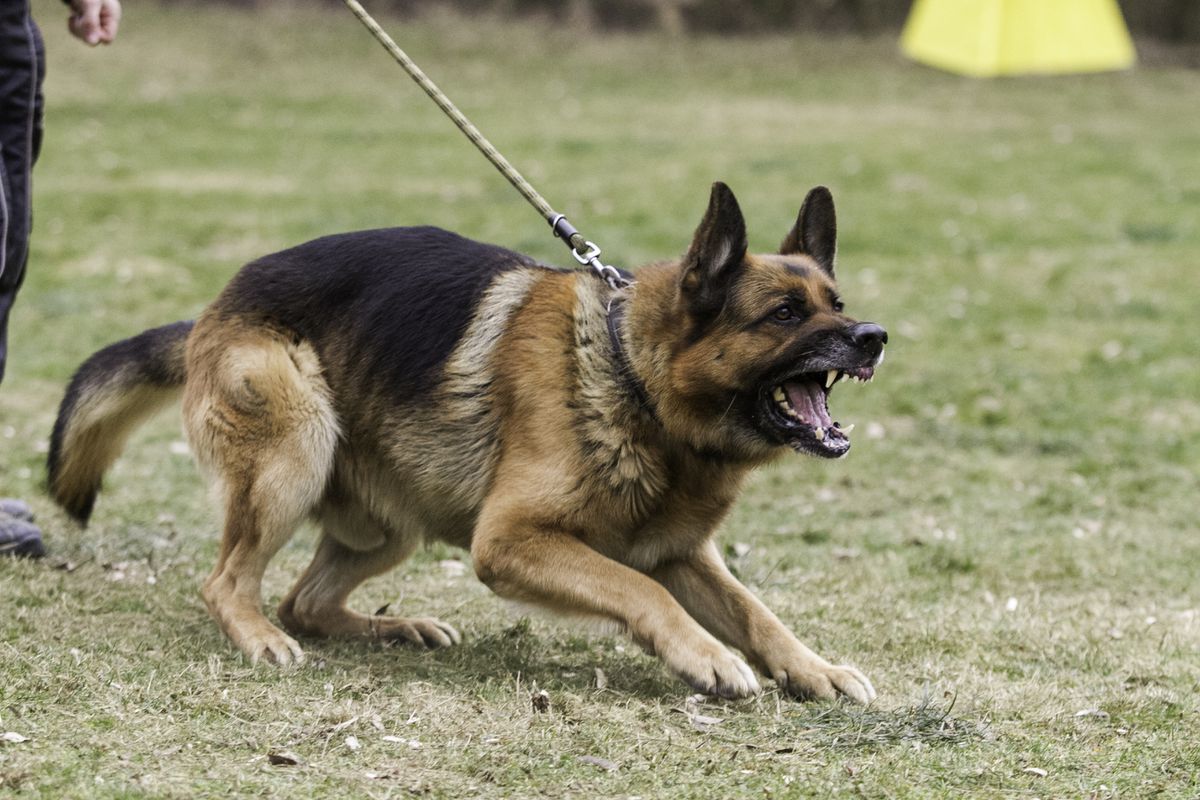 In any event, here are several ways to make a four-legged friend more docile and just plain happier.
Go for a Checkup
Has your dog only recently been acting aggressively? If so, there might be a physical or medical reason for it. For instance, it might be suffering from an internal injury, and the discomfort could be causing the bad behavior.
In that case, a veterinary appointment could clear up the problem.
Choose Spaying or Neutering
If you haven't done so already, you could get your dog spayed or neutered. Of course, there are other important reasons for such a procedure. For example, you won't have to deal with a litter of unwanted puppies later on.
After being spayed, a female dog obviously won't go into heat again. And, after being neutered, a male dog won't be driven to find a mate and defend its territory. In either case, a canine will likely be more relaxed and more joyful.
Identify a Trigger
You might notice that a certain situation makes your dog aggressive. A knock at the door, a ringing phone, a thunderstorm, or another occurrence could frighten it, leading to defensiveness. Your dog might even associate that trigger with a past traumatic event.
In such a case, you could change the way your dog views the trigger. For instance, maybe your pet gets hostile whenever a visitor arrives. If so, try giving your dog a treat every time a guest shows up. Eventually, it'll see that trigger in a more positive light, and the aggression should subside.
Avoid Punishments
It can be difficult but do your best not to yell at or otherwise punish an aggressive dog. Instead, remain calm and speak in soft, measured tones when your dog acts up. Since many aggressive dogs are afraid, punishments can increase their fear and worsen the belligerence.
In addition, try to reward your dog whenever it behaves appropriately, especially in stressful circumstances. Give it a new toy, a little snack, or some enthusiastic praise when it stays docile. In time, your dog may come to understand that obedience leads to desirable outcomes.
Get Active
Some aggressive dogs are simply bored or full of energy. Thus, make sure your dog gets plenty of exercises each day. Spend time jogging with your pet, and let it run around the yard. Play catch and fetch frequently.
On top of that, you could try teaching your dog some new tricks. Learning tricks stimulates a dog's mind, and mastering them makes a canine feel happy and proud. As a result, its aggressive tendencies might ease.
Seek Professional Help
By far the best way to deal with a dog's aggression is to take it to professional trainers. Behavioral specialists can assess your pet's specific issues, and they can then provide training sessions that are nurturing and rigorous.
Of course, not all dog trainers are effective or even fully qualified. That's why you must find the right service. And, if you want truly excellent aggressive dog training in Scottsdale, you can turn to Phoenix Dog Training.
The trainers at Phoenix Dog Training are all deeply knowledgeable and experienced, and their methods are always customized and precise. In fact, their work is guaranteed for life.
Indeed, this caring yet firm experts can handle the most extreme of canine behaviors. They can even rehabilitate pets that most other trainers would be unable to handle.
In the end, an aggressive dog can turn into the most affectionate and adorable pet imaginable. To reform such a canine companion, just give it love, compassion, and the best aggressive dog training in Scottsdale.
Recommended: