The Siberian tiger is a very rare subspecies of tiger and is the largest cat species in existence. This tiger species are also threatened with extinction and is only found in the southeast of Russia.
The Siberian tiger
The Siberian tigers are the largest and most powerful tiger species and are a member of the feline family. It can grow up to 3.8 meters in length and weigh up to 300 kg. The females are usually a bit smaller. They are mainly active at night. In the wild, a tiger can live up to 15 years.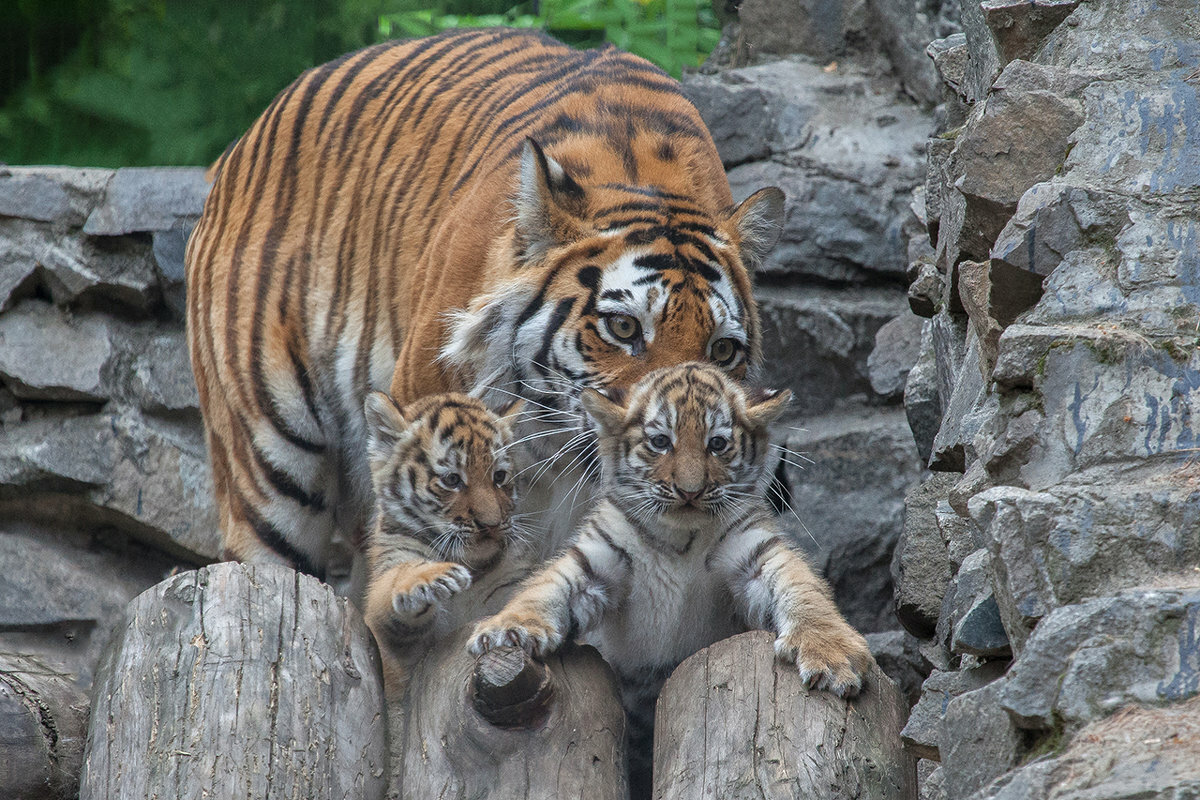 habitat
The Siberian tiger was once found throughout Asia and is now found in a small area in southeastern Russia: the Amur-Ussuri area, around the Amur River and Ussur, China, and North Korea. Because of this habitat, it is also called the Amur tiger, Korean tiger, Manchurian tiger, North China tiger, or the Ussuri tiger.
The Siberian tiger is the only tiger that lives in the snow and therefore also has a thick coat and a subcutaneous fat layer. This protects it against freezing temperatures of up to -45°C. Tigers that live in warmer climates have an orange-red color, the Siberian tiger has a somewhat yellower coat. Because his coat is lighter, he has a better camouflage in the snow-covered taigas.
carnivores
Siberian tigers are meat eaters (carnivores). They live on large prey, prey even bigger than this tiger. They mainly eat deer and wild boars. They also eat bears, lynx, wild goats, and moose.
Hunt
Tigers can run fast and hunt when they are hungry. The tiger needs a lot of time to hunt because it has only a 10% chance of success on prey. To grab its small prey, the tiger stalks the prey from 10 to 25 meters away. Then he unexpectedly jumps and grabs his neck.
Larger animals are knocked over first and then killed with a bite to the throat. If a tiger misses its prey, it will follow it to about 200 meters, but usually with no success. The tiger takes its prey to its hiding place. His shelter is usually near water, where he eats and drinks.
Territory
A tiger conquers a place by urine markings and by scratching trees. The territories are very large and can grow up to 3000 km2. The Siberian tiger can stay here for years if enough food is available. Males only defend their territory against other males and therefore the territories between males never coincide. The males are tolerant towards females, the areas of females sometimes overlap.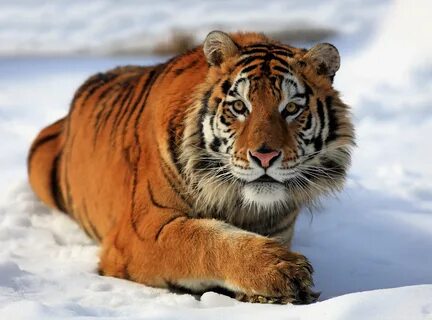 Reproduction
When a female is ready to mate, she shows it by urine markings and by scratching trees. The Siberian tiger has no fixed mating season in the year. Because the males have a large territory, the females often look for a male themselves.
A female is only fertile from 3 to 7 days. During this period, the male and female stay together and mate several times. After this period, the male leaves the female and starts looking for a female again. After about 95-112 days, two to four cubs are born. After two weeks, the eyes of the cubs open and the teeth erupt.
After two months, the cubs leave their shelter for the first time, but the mother takes care of the meat. After about six months, the mother takes her young on a hunt. When the young are almost a year old they start hunting themselves and when they are two years old they can already kill larger prey. After 3 to 5 years they leave their mother to look for their own territory.
Reading suggestions; Causes of unwanted behavior of the cat
Endangered Species
The Siberian tiger is a very rare species and is in danger of extinction. About 100 years ago there were only a few thousand, now there are only a maximum of 400 Siberian tigers. Its greatest enemy is humans, who hunt tigers for their precious fur, whiskers, bones, and genitals. In China, body parts are used for medicines. They are also threatened by the destruction of their habitat, by forest clearings and forest fires.
To prevent them from becoming extinct, nature reserves that are well guarded are needed. Tigers live in a large territory and therefore need large areas of forest. Most Siberian tigers now live in captivity.