More than half of families have a pet. In total, we keep about thirty million companion animals, including about three million song and ornamental birds. One species that has recently been gaining in popularity is the lovebird: small parrot-like birds that are ideal as pets due to their small size, ease of handling, and relatively low maintenance costs.
Agapornis, Lovebirds Or Less Inseparable
The Agapornis (or lovebird) gets its name from the Greek language in which 'agapeorn' means to caress and 'ornis' means bird. In English, these birds are called lovebirds.  The Greek, English, and French names for this small parrot bring out their strong affectionate nature.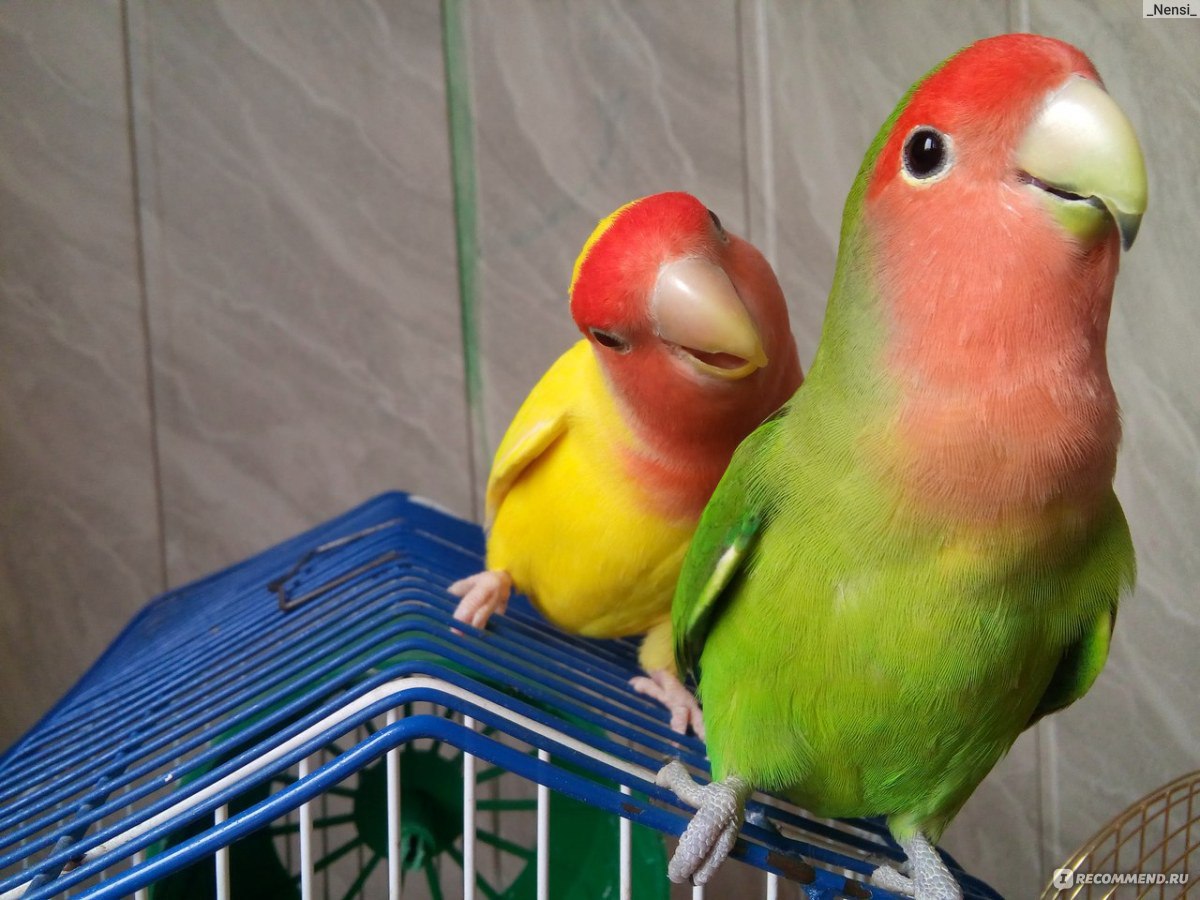 The Characteristics Of The Lovebird
Depending on the species, a lovebird is about 13 to 17 centimeters long and about 50 to 80 grams in weight. They are notable for their prominent and relatively large bill. Their eyes are located on the sides of their broadheads, giving them a friendly appearance. Lovebirds come in hundreds of different color mutations, but the most common colors are green and red. A lovebird can live to be about fifteen years old.
Reading Suggestion: Australian Parrots Name
The different types of lovebirds
There are three groups of lovebirds and a total of nine species. Namely:
Sexually dimorphic group
Personatus group (Personatus, fischeri, nigrigenis and lilianae)
Transition group (Roseicollis, swindernianus)
In the lovebirds in the sexually dimorphic group, the sex of the bird can be determined on the basis of the plumage. Men and dolls clearly have different appearances. The lovebirds within this group do not have white eye-rings. All lovebirds in the personatus group do have white eye-rings. The plumage looks the same on the male and the female.
Reading Suggestions: Budgie Names
The sex of these birds cannot be determined by their appearance. The last group is the transition group. Lovebirds in this group do not have white eye rings and, as with the members of the personatus group, the sex cannot be deduced from their appearance.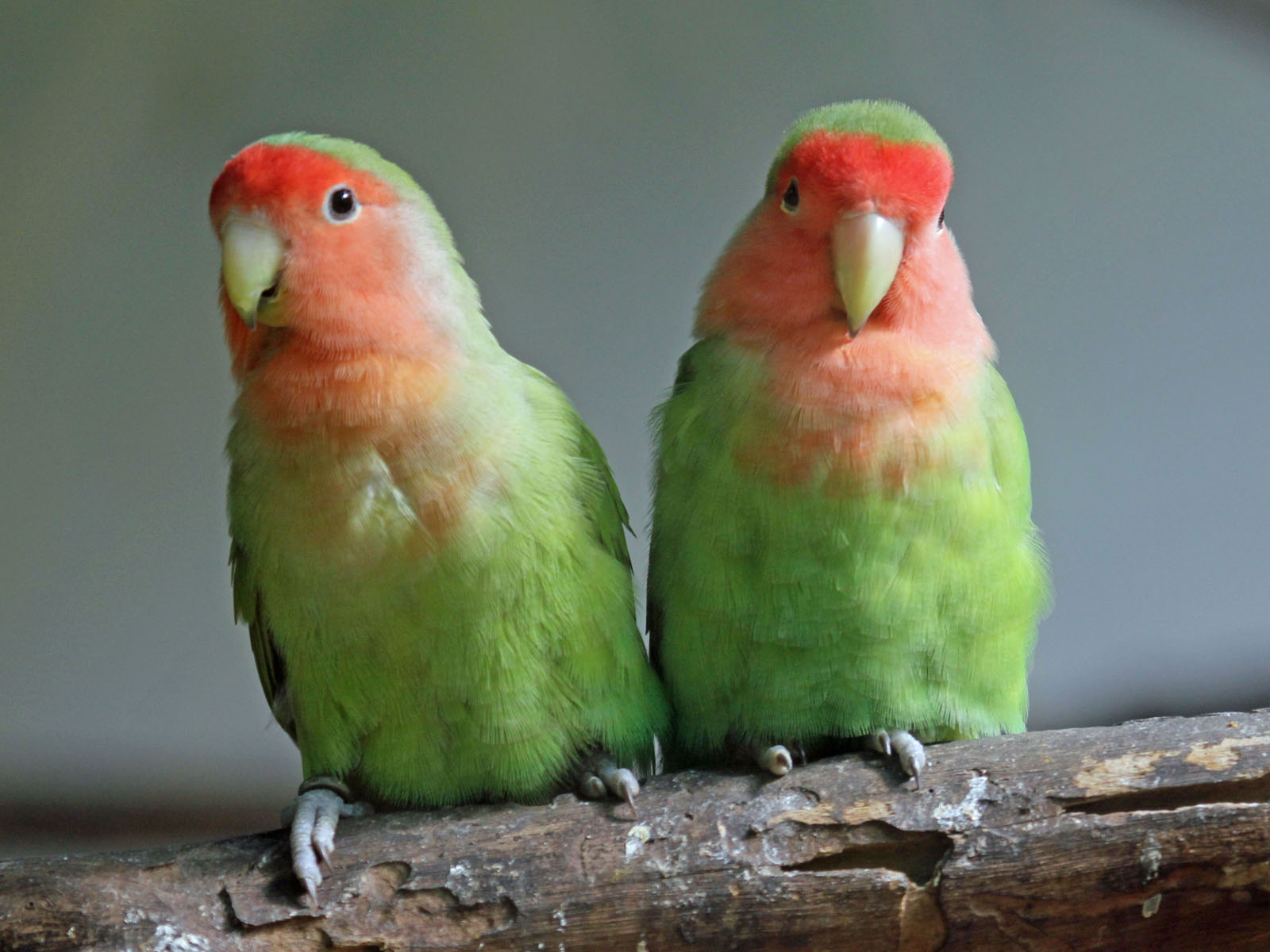 Lovebird Character and Behavior
The lovebird lives in nature with several congeners. He is a real group animal. He is affectionate, curious, and social by nature. He can fly, but he is also a very good climber. They love to play, which they do in the form of tearing bark from trees and branches, for example. He is very intelligent and boredom will quickly set in if he is not given enough challenges.
Lovebirds As Pets
When deciding to get lovebirds as pets, there are a few things to keep in mind. Lovebirds are herd animals, so it is wise to purchase more than one. Make sure you have an even number because a lovebird always chooses a mate for life and with an odd number, a parrot will always fall by the wayside. Lovebirds also need a lot of attention.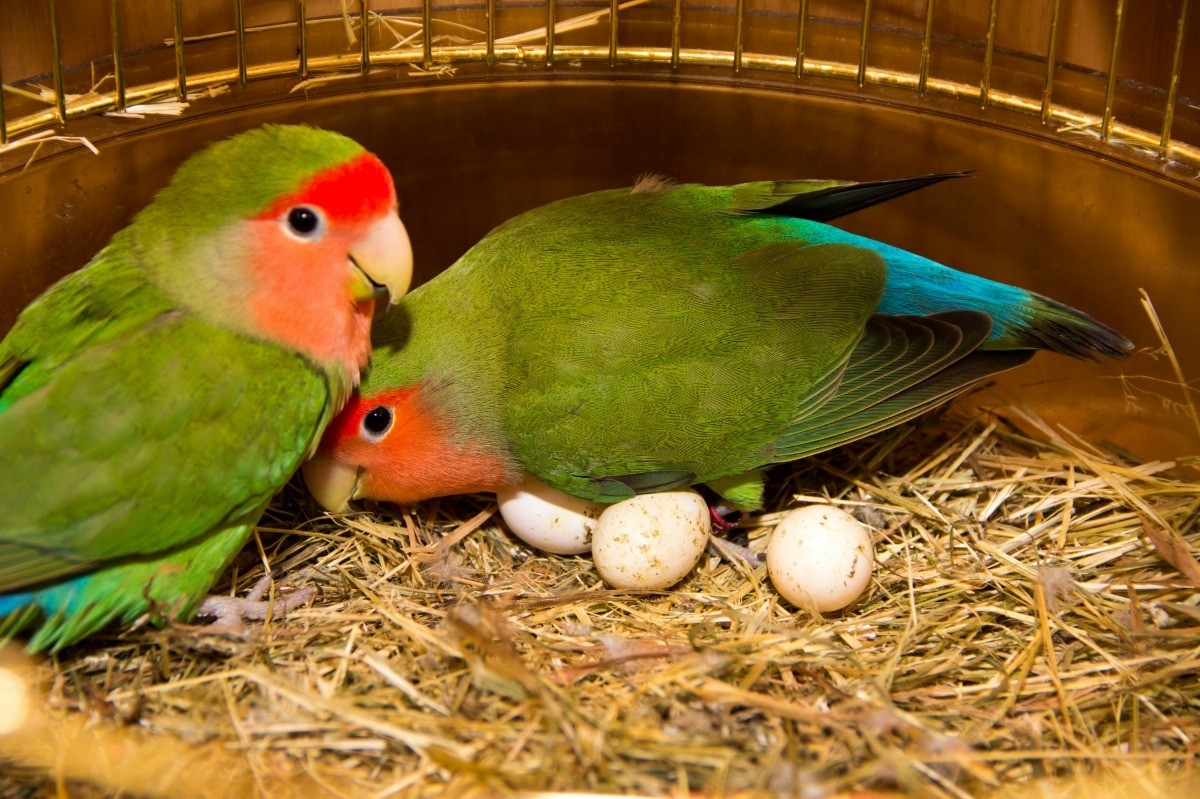 Giving food and drink once a day is not enough. Leave them outside their aviary when you are home, talk to them and give them attention by treating them to a treat every now and then. A lovebird can become very lonely and even sick if it is not given enough attention.
Also, make sure they have a good time in the aviary: hang toys like ropes, sticks, willow branches that they can demolish, and other materials to keep them entertained. Also, make sure to change the toys regularly to avoid boredom.
What Do Love Birds Eat?
Lovebirds need additional food in addition to the seeds that are available in pet stores. For example, you can regularly give your lovebirds vegetables, fruit, egg food, and nuts. They do not drink much, but it is important that they are provided with fresh water daily.
It is also important that you ensure that there is always enough grit for your birds in the aviary. They need this to digest the food. Sunflower seeds and spray millet are a real treat for these birds, but give this in moderation. These products contain a lot of fat. It can't hurt for once, but don't make it a daily habit.
What Should You Absolutely Not Give A Lovebird?
A lovebird should absolutely not eat avocado. This is poisonous to him, which can cause him to become very sick and die. The seeds that are in fruits, such as in apples, are also poisonous to him. It is also better not to offer peanuts because peanuts can contain fungi that are harmful to lovebirds.