There are many things to consider when deciding to bring a new cat home. Things like how well they will fit in with your lives, whether to get a cat or kitten, and whether they will be an indoor or outdoor cat are all helpful to think about before making any decisions.
With this in mind, here are some of the things you might look out for when getting a new cat.
The adoption fees for felines are generally lower than dogs and can be anywhere between $34–$276. For a statistics-based decision on either, you should adopt a cat or a dog, you can read this guide by Pawsome Advice.
Adopting A Cat
Adopting a cat could be a great way to give an animal a much-needed home. While buying a kitten or cat may be tempting, it is worth considering the number of animals in shelters in need of homes.
If you decide that adopting a cat is for you, then it may help to conduct some research into various shelters so that you might be sure the one you are adopting from is reputable and the cat that you adopt will be well cared for.
Another potential advantage to adopting a cat from a shelter such as Cats Protection is that the animal you get will be, where possible, neutered, dewormed and vaccinated. This may help with the costs of owning a cat and could be ideal for anyone budget-conscious.
Buying A Cat
If you decide to buy a cat or kitten, it may help to research local kitten breeders. There may be unscrupulous kitten breeders out there, so it could help to ensure that the breeder you choose is registered with a governing body such as the Governing Council of the Cat Fancy (GCCF). Choosing a breeder that is registered with the GCCF may mean that the breeder follows their ethical code of conduct when breeding cats and kittens.
It may also help to visit the cat or kitten you wish to purchase. Seeing a cat or kitten in person can help you to get an idea of their overall health. Some things you might look out for are bright, clear eyes, alertness, energy and how social a kitten is with their littermates.
Considerations For First-Time Cat Owners
If this is your first cat, then there are some things you could consider before making any firm decisions. It may help to assess the commitment you are making thoroughly and whether your home is ready for a cat. Cats, and particularly kittens, might take a lot of energy and time when growing up and settling into your home.
It may also help make a list of the different things you might need for your cat once you have brought them home. Things like beds, food, bowls and toys are helpful to have before you bring your cat home so that they may settle in nicely.
Reading Suggestion: Best Cat Breeds for Beginners: a Comprehensive Guide to Choose
Think About Your Needs As A Pet Owner
If you have other pets, then you may need to consider if you will have the time for another cat. It may also be challenging to introduce a new cat to other pets such as dogs and rabbits.
You might also consider the additional costs of owning another pet. As well as other cat supplies, you may need to think about getting extra food and consider your vet bills. There are some ways that you might save on having multiple pets, such as looking at multi-pet insurance.
You could get an idea of the plans available for multi-pet insurance for your pets with Everypaw, who have a range of covers available.
Will They Be An Indoor Or Outdoor Cat?
This is another thing you could consider before making any decisions in getting a cat. Indoor cats may require more attention to get enough exercise around the home, and you might consider the various options for litter trays. Indoor cats can face fewer risks than outdoor cats, though it may help to be aware of health issues that can impact both indoor and outdoor cats.
Outdoor cats may face risks from other cats, vehicles and wildlife, so you may wish to take this into consideration when making your decision. Many cats enjoy life outdoors where they can roam freely, so it may help to take stock of where you live and whether it will be a good place for a cat to roam safely.
Getting A Cat Or A Kitten
Deciding whether you want a full-grown cat or a kitten is another helpful consideration. Kittens often require a lot of attention and care as they grow, which may be a more significant and more intense commitment. One of the advantages of a kitten is that you may be able to socialise them as you would like and ensure a friendly and playful nature.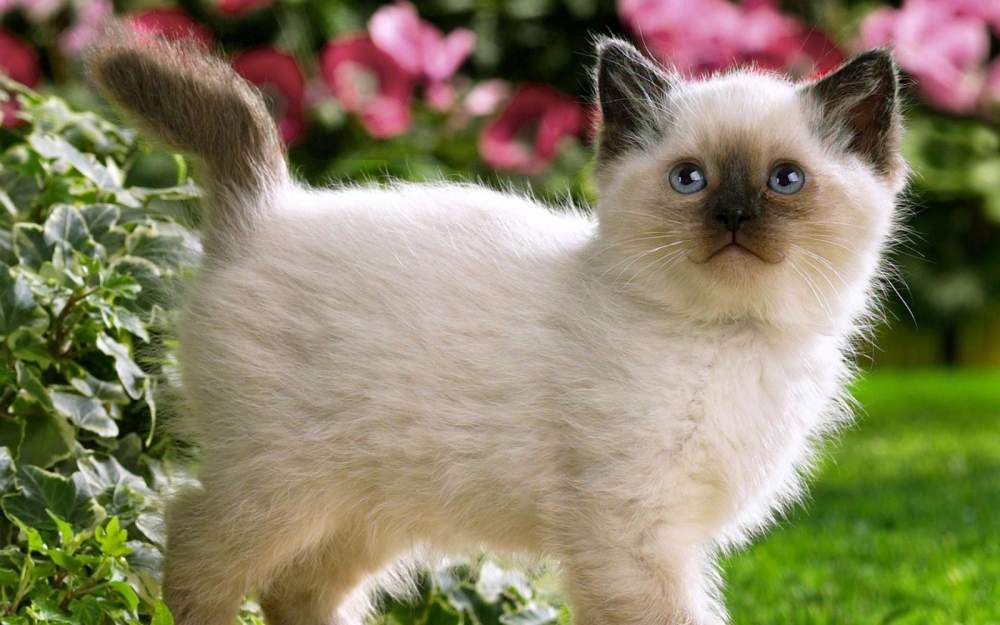 Fully grown cats may be a good choice for anyone wanting a more relaxed pet. They may already be set in their ways, unlike many kittens, but if you take care when choosing an adult cat, you may be able to find a cat with a personality that suits you and your home.
Preparing To Bring Your Cat Home
It may help if you prepare your home in advance for the new arrival. A change in environment might be stressful or confusing for a cat or kitten, so it may help to have an area set up for them once you get back. This could mean separating off a particular room for the cat to adjust on their own or having a warm, dark cozy hiding spot ready for them to retreat to if necessary.
It may help to allow your cat time to adjust before you handle them. You might also consider giving them treats or playing with hands-off toys such as fish pole toys until the cat is settled. This may help them to see you and your home as a safe and fun place.
Conclusion
There are many things to consider and look for when getting a new cat. It may help to consider all of the needs of your household, including yourself, other pets and children if you have them. Preparation may help to ensure that you make the best choices possible for you and your cat.