One of the most common problems that a lot of dogs suffer from is arthritis. This is a condition that leads to the inflammation of the joints and it can affect dogs from middle age. In particular, signs to look out for include limping and lameness after exercise, as well as stiffness after laying down. It can cause some pain and discomfort for your furry friend.
Of course, owners want to help their canines as much as possible. The good news is, there are some adjustments you can make to ensure you help your dog with arthritis. Here are some things you can do.
Ensure Weight Management
If your dog has arthritis, you do not want them to be overweight. This extra fat that they are carrying can put extra strain on the joints that they do not need. This can lead to more pain and discomfort. So, you can go to the vet to see if your dog is a healthy weight. If you look at your canine and you think they are carrying extra weight, it is time to cut back on some food and change their diet. This means lowering their daily intake of food and cutting out unnecessary snacks. 
Reading Suggestion: Can CBD Ease Dogs with Neuropathic Pain?
In particular, avoid giving your dog human food or things that are considered unhealthy for dogs. Introduce more fruit and vegetables so that your canine is getting the nutrients they need. In particular, look for dog foods that contain glucosamine, chondroitin sulphate and omega-3 fatty acids. These can be beneficial for pups with arthritis.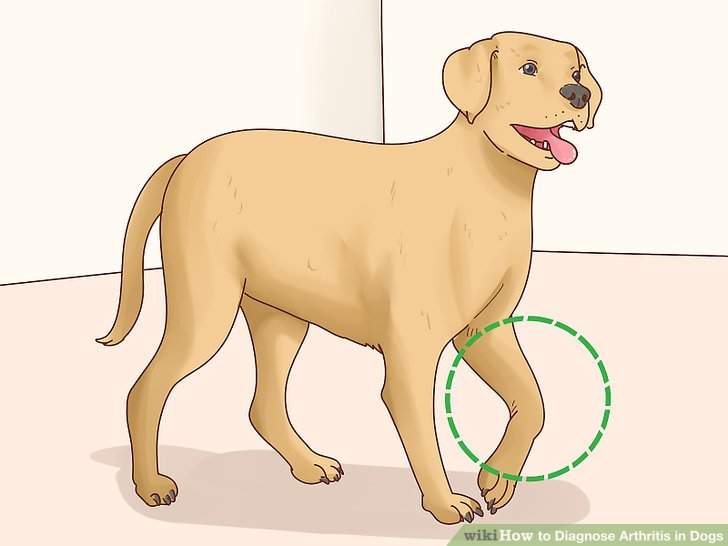 Consider Supplements
Since arthritis is quite common in dogs, there are a lot of supplements out there for support. This may help to reduce inflammation and minimize symptoms for your dog. For example, Peak Pets dog joint supplements can be beneficial alongside a healthy diet.
It contains highly beneficial ingredients, including glucosamine. Chondroitin, MSM, green-lipped mussel and turmeric. This can provide your dog with the extra support they need and allow them to still live a comfortable life with arthritis.
Buy a New Bed
Think about it; there are different mattresses you can buy for your bed depending on what you like and how your back is. The same goes for dogs. There are going to be some beds that are better for those with arthritis. In particular, memory foam can be supportive on the bones and joints. Look out for designs that are especially for dogs with arthritis and this can provide some comfort for canines when they are trying to rest.
Offer Assistance
Remember that your canine might be struggling with high-impact movements. For instance, they can have trouble jumping onto the sofa and getting in and out of the car. Even going up and down stairs can be hard for pups with arthritis. So, you want to offer some assistance to your dog to avoid them having to strain and hurt themselves.
Reading Suggestion: Best Dog Food For Allergies 2021
For example, you can purchase ramps to help your dog and this is going to avoid them having to jump. Even simple things like putting rugs down on hard floors are going to be more comfortable for your canine.
Enjoy Daily Exercise
One of the common myths you hear is that dogs with arthritis should not enjoy a lot of exercise. While it is true that their exercise might have to be modified, they should still enjoy daily walks. Little and often is a good concept to go buy if your pooch has arthritis. This allows the joints to keep moving and prevents them from getting stiff but without overdoing it.
What's more, exercise is important for your dog's wellbeing. Being stuck indoors is boring for dogs and they need the opportunity to get outside and explore. Just make sure that you stick to softer terrains and avoid high-impact activities.
Go Swimming
Does your dog enjoy swimming? This is something that is highly recommended for dogs with arthritis. It is a great low-impact exercise that is a good way to get the joints moving in a safe way. It also helps your dog build muscles but without the high-impact intensity of playing fetch or going hiking.
A lot of dogs can still play with a ball and have fun when they are swimming too. There are safe lakes and rivers out there for your pup, as well as specialized dog swimming pools you can try out for yourself. This can be a good way for your dog to get lessons if they are new to swimming.