As the days begin to draw longer and the sweet scent of pollen fills the air, it's time to think about the fun activities to do this summer with your dog. Something around water is likely at the top of your list. Whether you're looking for something to do one lazy day or a hobby to get into, dog-friendly water sports will be the perfect way to enjoy the summer together.
What are the top 5 dog-friendly water sports?
1. Kayaking
Kayaking is a great way to enjoy the summer with your dog. Paddling down a lake one Saturday morning with just you and your pup is a wonderful way to enjoy the great outdoors.
When choosing the right kayak for you, consider factors such as weight capacity, type, storage space and stability. There are many different kayaks to choose from so which one you choose will depend on the size of your dog and the type of activity you'd like to do. Recreational kayaks are best for beginners as these tend to be larger and more stable.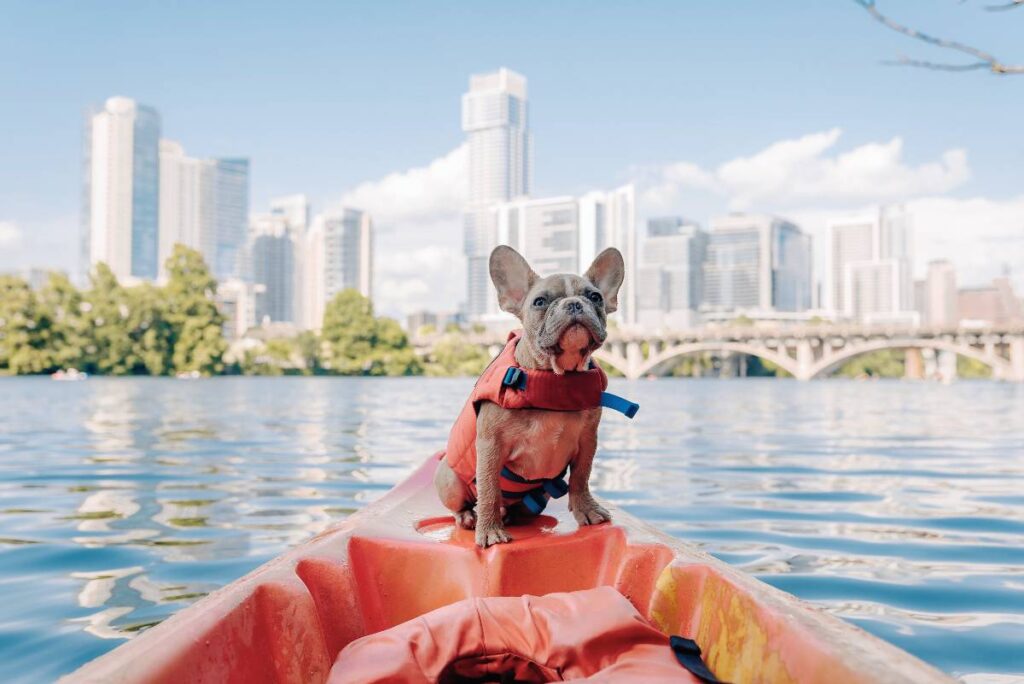 Swimming
Swimming is not only an excellent way to cool off in the heat but is also a great way to exercise your dog in the summer months. Most dogs love taking a dip in the water and usually, swimming in lakes comes naturally to them. Keep a mental note of how much swimming they have done and take them out of the water if they look like they are getting too tired.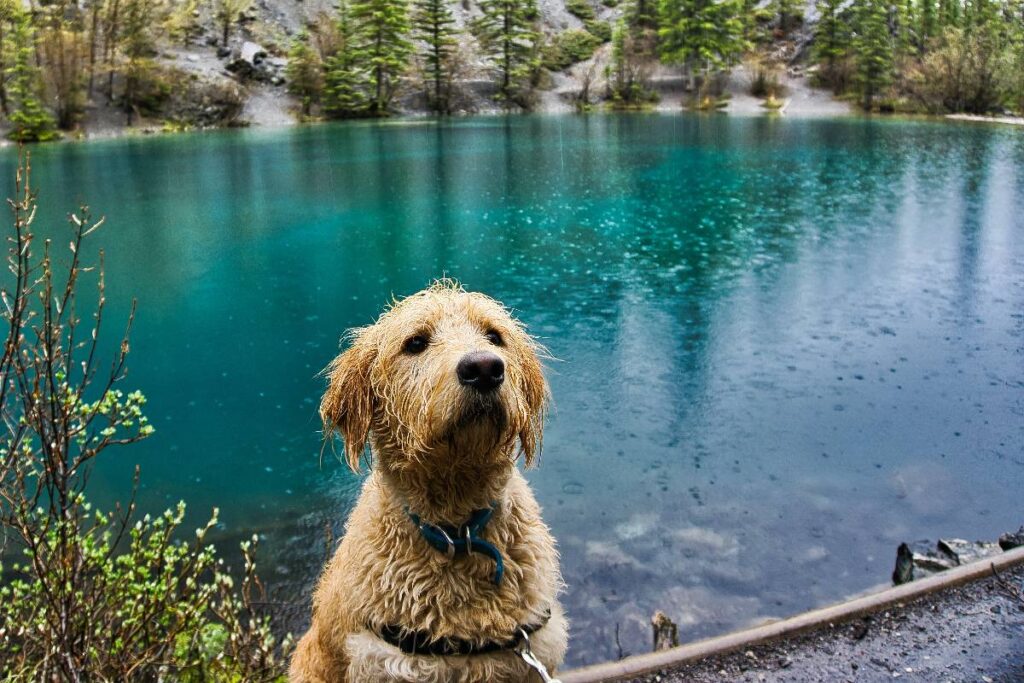 Paddleboarding
Paddleboarding has gained a lot of interest in recent years and is a great way for you and your pup to get out on the water together. This water sport is a little trickier than kayaking with more likelihood to fall in the water so it's important that your dog is a good swimmer and feels comfortable on the water. You should take measures to train your dog to be on the paddleboard before you venture onto the water.
Dock Jumping
If your dog loves jumping into water then dock jumping is for them! This is where you throw a toy into the water and your dog launches itself off of the dock to retrieve the toy. You can make it more of a challenge by throwing the toy further.
If your dog really loves this game you can even enter them into a competition where dogs compete based on how far they jump from the dock and their ability to retrieve the toy from the water. Some dog breeds may be easier to train than others so a little patience in the competitive arena may be needed.
Canoeing
Canoeing is another great activity that allows both dog owners and their furry friends to explore nature together at a leisurely pace during those hot summer days. Canoes tend to be more stable because they are larger so are perfect for the larger dogs who want to enjoy the water. Make sure any canoe chosen is suited for both human passengers as well as canine ones; like kayaks, canoes come in many sizes so you should find the paw-fect one for you!
How to be safe in the water with dogs
Now that you've decided on some dog-friendly water sports, it's important to think about safety in the water. You should consider choosing a dog life jacket if they are inexperienced swimmers or are swimming in deep, open water.
Make sure the area of water you are in is free from debris such as glass, sharp rocks and other pollutants that could hurt your pup. You should also avoid swimming in water with strong currents or high winds, as this can be dangerous for both you and your dog.
Finally, always supervise your dog while they're playing in the water – they may look like they're having the time of their lives but they can tire easily through swimming and paddling!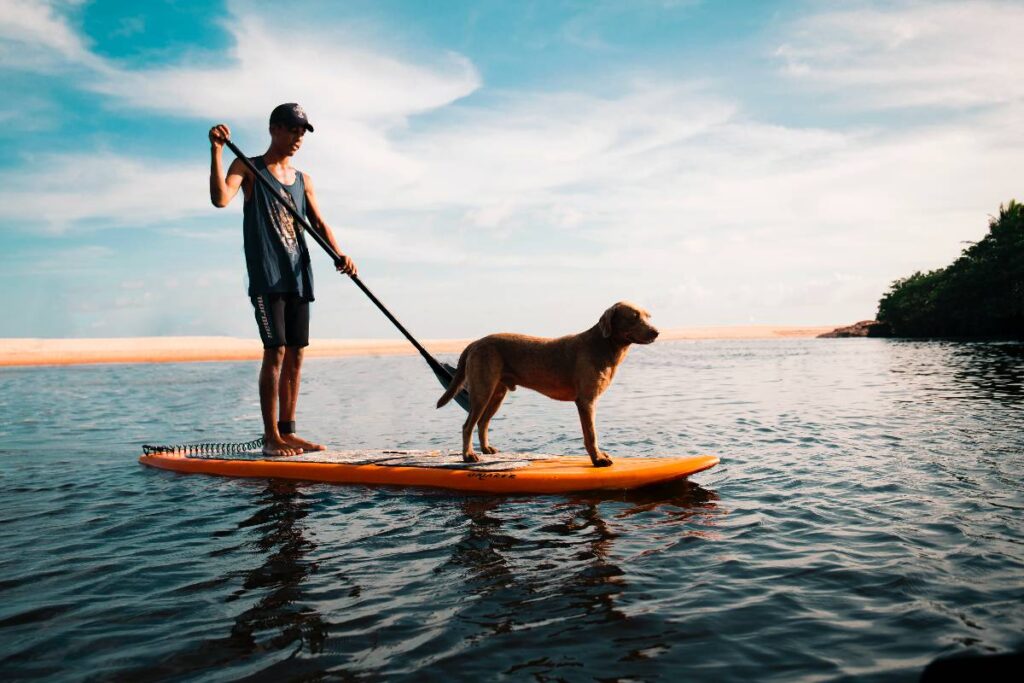 Conclusion
With the abundance of water sports available, there is an activity for every pup and dog parent. Whether it's kayaking, swimming, paddleboarding, canoeing or even dock jumping competitions – getting out on the water with your dog can create long lasting memories and strengthen bonds. Always remember to be safe in the water and ensure that your pup is comfortable. With these tips in mind, you and your dog can make the most of the summer days ahead!