We all want what's best for our furry friends, and that includes regular exercise! Keeping your pup active is essential for their overall health, so I've put together a list of the seven best ways to exercise your dog at home or out in the park. Read on to help your pup stay happy and healthy.
1. Running
Running is a great way to exercise your dog. On a physical level, running helps dogs stay healthy by increasing their cardiovascular system efficiency as well as strengthening the muscles in their legs and core. Besides helping them maintain a healthy weight, regular physical activity promotes good coordination and balance as well as proper posture.
It also keeps their joints flexible and reduces the risk of developing joint issues later on in life. Additionally, running can actually reduce stress levels in both humans and dogs alike! You can take your dog outdoors for a run or if that isn't an option, you can choose from a number of dog treadmills that are becoming an increasingly popular alternative to running outside.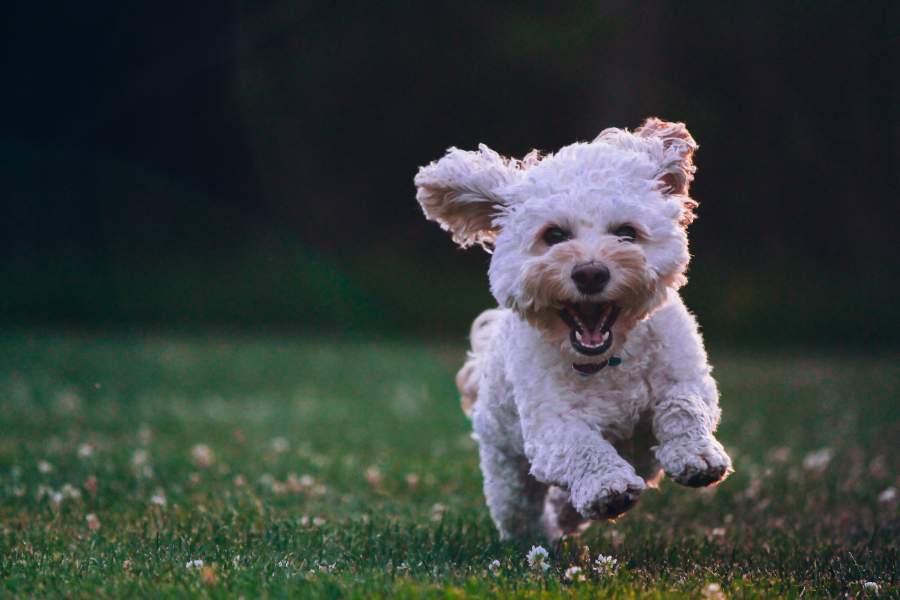 2. Fetch
What dog doesn't love a good ol' fashioned game of fetch? Running around in circles and chasing after a toy is a great way to help your pup expend some energy while having fun. Plus, it will help improve their coordination and agility – win win!
3. Agility Course
If you have the space in your backyard or at the local park, setting up an agility course can be an excellent way for pups of all ages to stay active and have fun. You can buy equipment specially designed for this purpose or get creative with items like hula hoops, boxes, and other objects you might find around the house.
4. Swimming
Swimming is one of the best ways for dogs of any age to get their exercise because it takes all of the strain off of their joints and muscles. 
It's also a great way for your dog to cool off during those hot summer days! Be sure to supervise them closely when swimming in open water just to be safe.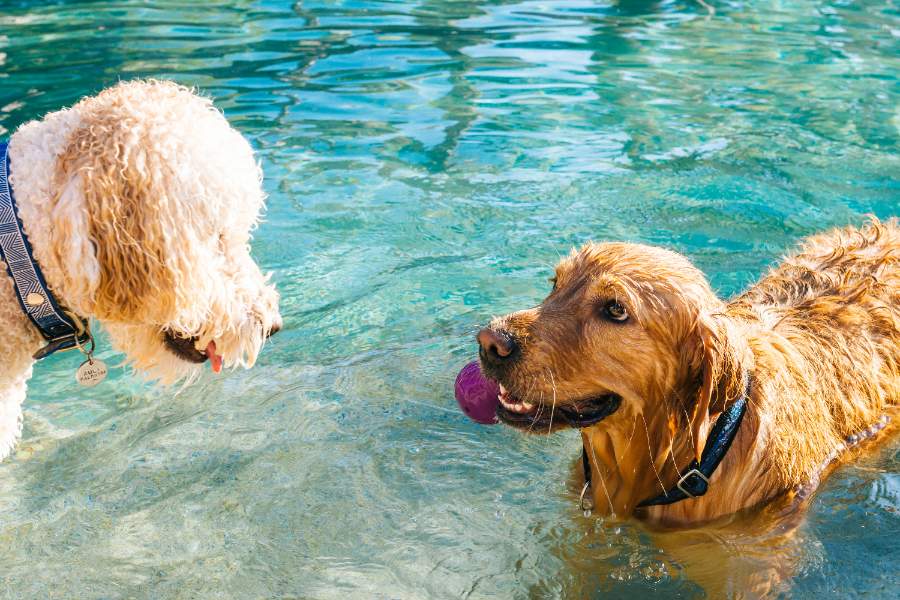 5. Tug-of-War
This classic game is great for exercising both you and your pup! Not only will you both get some physical activity, but it's also a great way to bond with your dog. This is also a great option if you are looking for ways to increase your dog's enrichment.
6. Chase
Dogs have a natural instinct to chase, which can be traced back to their ancestral roots as wild predators that relied on hunting for their survival. This innate drive is what makes chasing one of the most popular activities for dogs of all sizes and breeds. The thrill of the chase gives them an opportunity to flex their muscles and to practice the skills that are part of their natural repertoire. 
7. Walks
Last but not least, going on regular walks can provide your pup with valuable physical activity while giving you both some quality time together outdoors! Whether it's through the neighborhood or around the park, taking walks can be beneficial for both of you.
Why is exercising your dog important
Increases physical health
Regular exercise is a great way to increase the physical health of your canine companion. Dogs are naturally active animals that need regular physical stimulation in order to maintain their health.
Reduces obesity
Exercise can help reduce the risk of obesity in dogs, which can lead to numerous other issues on its own. A well-exercised dog is also less likely to suffer from joint and muscle problems, as they will be stronger and less prone to injury.
Increase mental health
Exercise also helps to keep your pup's mind engaged by providing them with mental stimulation through activities like fetching or playing tug-of-war. This can help prevent boredom, restlessness, and destructive behaviors such as chewing furniture or barking excessively.
Increases your dog's social skills
Regular outings in different environments can help socialize dogs and keep them comfortable around people and other animals. An unsocialized dog can come with a whole heap of problems.
Increases your bond with your dog
Exercising with your pet provides opportunities for bonding and strengthens the bond between you and your furry friend while also helping you stay more physically active yourself!
Conclusion
Exercising together can be an excellent bonding experience between dog owners and their pups! Whether it's playing tug-of-war at home or going on a walk through the neighborhood, there are plenty of ways to keep your pup active without breaking the bank or spending too much time away from home.