When long holidays or business trips are approaching, pet lovers know the trouble of figuring out what to do with their beloved furry friends. Nobody enjoys leaving their dogs for a long time, and their pups don't like it either. At the very least, pet owners want to be sure that their dogs get the best possible care while they're away. This usually leaves pet parents with two choices: boarding or sitting services.
How do you know which service either dog boarding or dog sitting to get for your fur baby? When weighing these two options, you'll need to consider each one's benefits and drawbacks. Read on to get a better idea of each service, and why you may want to choose one over the other:
Going for Dog Boarding
Dog boarding refers to a specialized facility for taking care of pups, similar to a pet hotel. There are sound reasons to consider going for a dog boarding service, as it usually leaves little for owners to think or worry about when it comes to their fur babies' needs.
These facilities are well equipped to care for dogs with proper food, safe and hygienic tools, and a decent selection of wholesale dog toys. Dog boarding also provides pups with a schedule of daily activities to make sure that the dogs stay comfortable and healthy. The staff at these kinds of facilities are trained to meet each furry client's basic needs, including play and socialization time with other pets. As such, the whole facility is set up to work for most dogs regardless of breed or size.
That said, perhaps the most obvious drawback is that dog boarding kennels will not treat your dog exactly the way that you do. Even if everything is optimized to please most dogs, there's only so much that a dog boarding facility's staff can do in terms of personalization for your pet's needs.
After all, these facilities often handle at least a dozen other canines, so taking a more generalized approach is to be expected. Despite the lack of personalized care, you can at least trust that your dog will not be treated any less than the rest.
Additionally, even if socializing can be good for most dogs, maybe yours does not take too kindly to others. Still, the staff will likely know how to look after a rowdy canine, so they should be able to keep everything under control. Unfortunately, it's still possible for your pup to undergo a lot of stress, as they'll be staying in an entirely foreign environment for an extended period.
Reading Suggestions: Top 10 Easiest Dog Breeds to Train and Take Care
Hiring a Dog Sitter
Hiring someone for dog sitting services is mostly like calling for any other domestic service. For good reasons, most pet parents tend to look to this option first even before looking at dog boarding.
So, what makes pet sitting different from dog boarding, exactly? Put simply, pet sitting is a way to assure pet owners that their beloved canine friend is treated exactly as they should be. Owners can provide the sitter with their pets' specific nutritional needs, toys, medicines, and other pet care equipment, as well as their schedules for daily routines.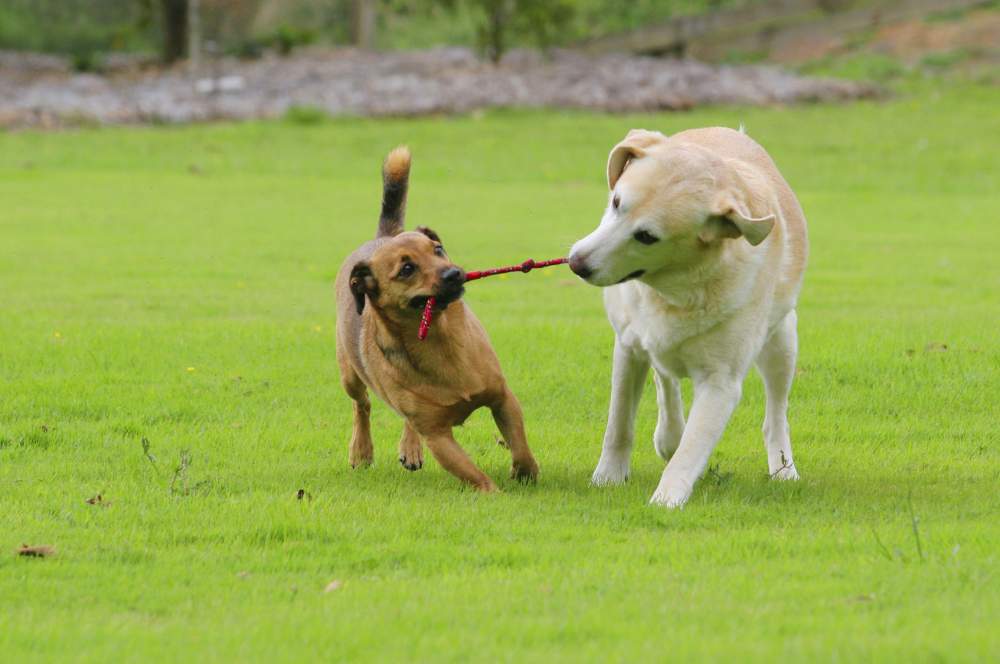 Another advantage to hiring a pet sitter is that the dogs get to stay home where they are most comfortable and least prone to stress. Here, they are safest from harmful outside elements and are unlikely to catch contagious diseases from other dogs. With the owner's contact info, pet sitters can likewise keep the pet parent regularly updated on how their dog is doing each day.
However, there is no going around the fact that a pet sitter is usually a stranger, one that's suddenly staying in a dog's personal safe space. For dogs who take kindly to any non-threatening person, this may not be much of a problem. But if your dog is the type to answer only to you, pet sitting may not work out in your specific case. Of course, there's also the issue of finding a trustworthy pet sitter who won't take off with your personal belongings or ruin your home.
Reading Suggestion: German Shepherd Poodle Mix: A Family Crossbreed Dog
So, Which Is Better?
Truth be told, what service you should choose depends on your personal circumstances as well as your pet's temperament and needs. If your dogs are low maintenance, dog boarding works just fine. But if your pups get frightened easily around new and unfamiliar things, going for pet sitting may be better so as to minimize their exposure to foreign stimuli. There are also other external factors to consider such as the availability of pet sitters and dog boarding kennels in your area.
At the end of the day, it's the owner's responsibility to know their pets well and to do their research on their options. This means that, whichever service you go for, it's up to you to thoroughly look into the backgrounds and reputations of dog boarding facilities and pet sitters that you're interested in. After all, pets deserve only the best from their parents, and this applies even when the owners are away from their pups for certain periods.