Adopting a dog is more than picking a furry friend, filing paperwork, and identifying the closest dog parks. Opening your heart to a pup is a significant first step in the right direction, but keeping it takes more than love.
You will need to think of preparing your home to accommodate your new family member and make it safe. Essentials like bowls, a harness, and a leash will make life easier for you and the pet. The dog will, however, need more than that. Here is a crucial dog adoption checklist you will need before having the pet home.
Travel Harness or Pet Carrier
All first interactions are unpredictable, which applies to the human–pet ones too. After you pick up your new furry friend, you will need a safe and convenient way to get them home. Most breeders or animal shelters will give your dog a leash and collar, but these cannot keep your pet secure in a car.
Strap your puppy in a restraint harness or a travel carrier to avoid them from injuries or harming you while in transit. Puppies and smaller dogs should get a carrier with ample ventilation.
Collar
Most dogs come with a free collar, most likely a low-quality one. You will most likely want it on Halo Collar or any other high-quality collar as soon as the pet arrives. Getting your dog a signature collar is one of every pet parent's highlights.
You may need a few pieces of collars for different occasions, and customized if possible. Consider having your number embroidered on the collar so that, in case it falls and someone gets it, they will call you.
Nail Clippers
A dog's long nails can reduce the traction of a good paw and cause a splayed foot. They can also cause deformed feet and tendons damage over time. When the nails hit the ground, it puts pressure on the leg structure and force on the foot.
While some dogs wear their nails down and hence may not need to clip often, others will need monthly trimming. Maintaining your dog's nails regularly is more than cosmetic, as many think.
You can opt to take your dog to a groomer or learn how to do it and save some bucks. Please take the opportunity to sensitize the pet to clippers and touch their feet as it is excellent for bonding and training and reduces those trips to the vet.
Reading Suggestion: Dog Nail Trimming – The Stress-less Way to Trim Your Dog's Nails
A Dog Leash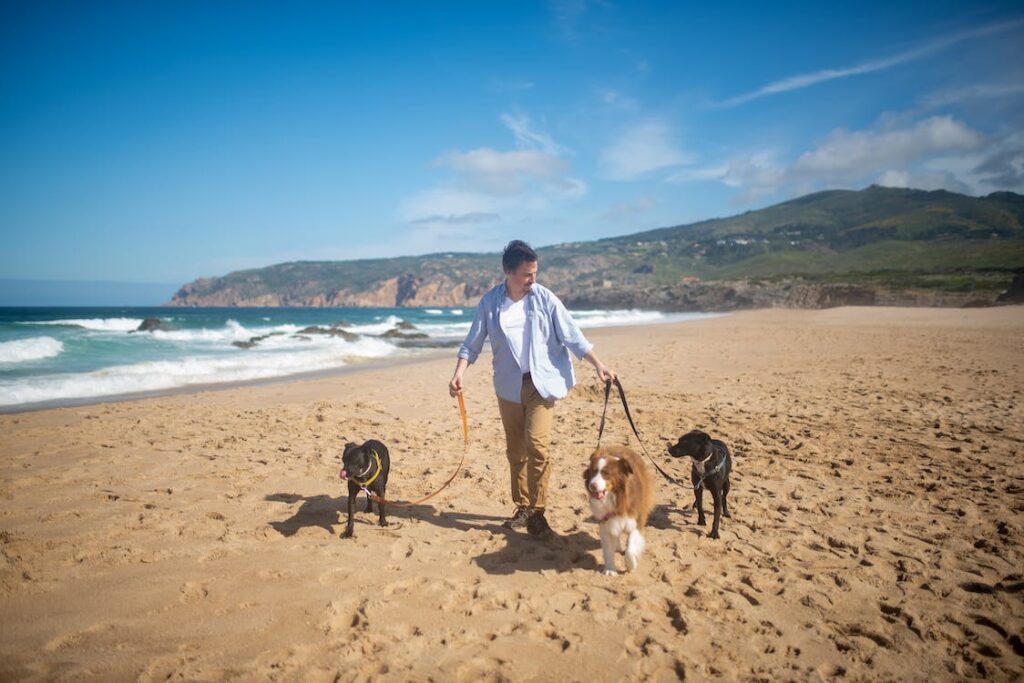 Having your dog on a leash when walking is always safe, and most city laws require dogs to be leashed. Failure to leash your dog in such states can cost you hefty fines. Every pet parent needs a reliable leash to walk their dog from one point to another and abide by the law.
A neoprene padded leash will protect your hands and prevent blisters and chafing on the hands of the handler if the dog is fond of pulling. If you want better control of your pet, handle it near the clasp.
A Dog Bed
Just like humans, dogs need a place they can call their own. Your dog needs somewhere to retreat whenever they feel overwhelmed or when sleeping. A dog bed will also serve as a home base to center training.
Reading Suggestion: Choosing the Right Dog Bed for Your Pet
Dog Brush
Brushing your pet's fur detangles it and removes some dirt from your best friend. It is also a great bonding moment for a pet and the pet parent. Different pet brushes are available in the market, and you may want to check around for one your pet needs depending on the length of fur and type of pet, among others.
Reading Suggestion: Groomi Comb For Dogs
Conclusion
The above checklist will help you start your pet-keeping journey. However, you may need more things depending on your fur-friends unique needs.