Your dog needs its own sleeping place or basket room kennel, or blanket. It is not only a place to rest but also a place where he should be able to feel safe. To spend the night it must also be comfortable and warm so that the dog can sleep well. A dog that can't sleep well will keep its owner awake, and find other ways to occupy itself, often developing unwanted, and potential health problems. It is therefore important to choose a good sleeping place made of the right material.
Size
Whether it is a basket, pillow, blanket, dog house, or room kennel/bench, always choose a specimen that is sufficiently large. The dog should be able to stretch out in it without a bent back or head. You'd rather buy one that's too big than one that's too small. After all, it is important that the dog is happy and comfortable in it.
Types
The plastic man
Plastic baskets are ideal. They are easy to clean and no dirt or vermin can get in. There should always be a pillow or thick blanket. A washable pillow or blanket is the most hygienic choice. In addition, plastic baskets provide support to the dog. It can lie against the edges and not worry about it rolling out.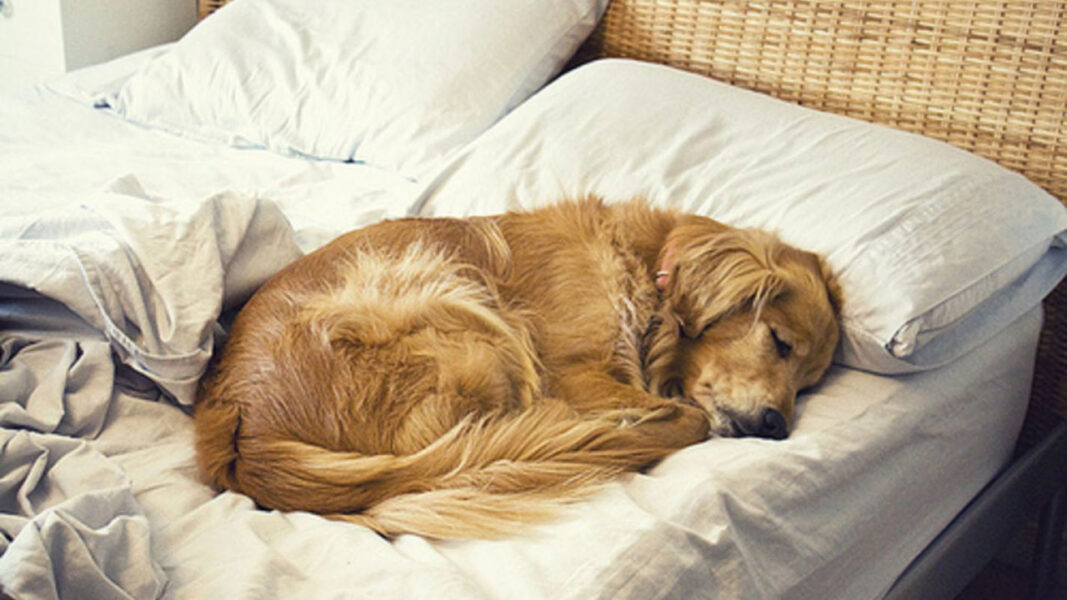 Straw baskets
Wicker baskets are popular. They are ecological and sustainable because they are made of natural materials. There should also always be a pillow or thick blanket in this. A washable pillow or blanket is also the most hygienic choice here. Just like the plastic baskets, they also offer support to the dog. They also look nice, until the dog starts to chew on them. They are also difficult to keep clean.
Reading Suggestions: Best Big Dog Bed on the Market
soft baskets
Soft dog beds are flexible synthetic foam baskets covered with synthetic fabric such as fleece or canvas. Usually, it is not necessary to put in an extra dog pillow or blanket. This is usually provided at the bottom. They are nice and comfortable, but if they are a bit larger, they do not fit in the washing machine and are therefore not easy to clean. Real die-hards will have quickly destroyed these baskets.
Dog blanket or dog pillow
Old blankets
There is a lot of choice in dog blankets and dog pillows. Old blankets are probably still the most used in the dog bed. There is nothing wrong with that, as long as you have enough blankets and can wash them regularly. They don't belong on the floor either. That is quite hard and is less warm unless you use a very thick blanket and have underfloor heating. Better put them in a basket.
Synthetic sheepskin
From a hygienic point of view, the ideal dog blanket is one made of synthetic sheepskin with a woven backing made of strong material. These dog blankets stay dry because the material allows moisture to pass through, they last a long time and are not easily bitten. In addition, they can be washed in the washing machine, unlike a sheep's wool coat that does not tolerate high temperatures. You can buy them in many places, from pet stores to garden centers and dog shows. If you buy two immediately, your dog will always have a clean place to sleep without unpleasant odors while the other is in the wash or aired.
dog cushions
Dog cushions are available with a filling of synthetic down or with styrofoam balls. They are very comfortable but are a bit difficult to wash out. They are also generally bitten faster. If you have a dog that likes to bite things to pieces, it is wise not to purchase a dog pillow with styrofoam balls. The styrofoam balls are very difficult to sweep up and pick from mats or carpets.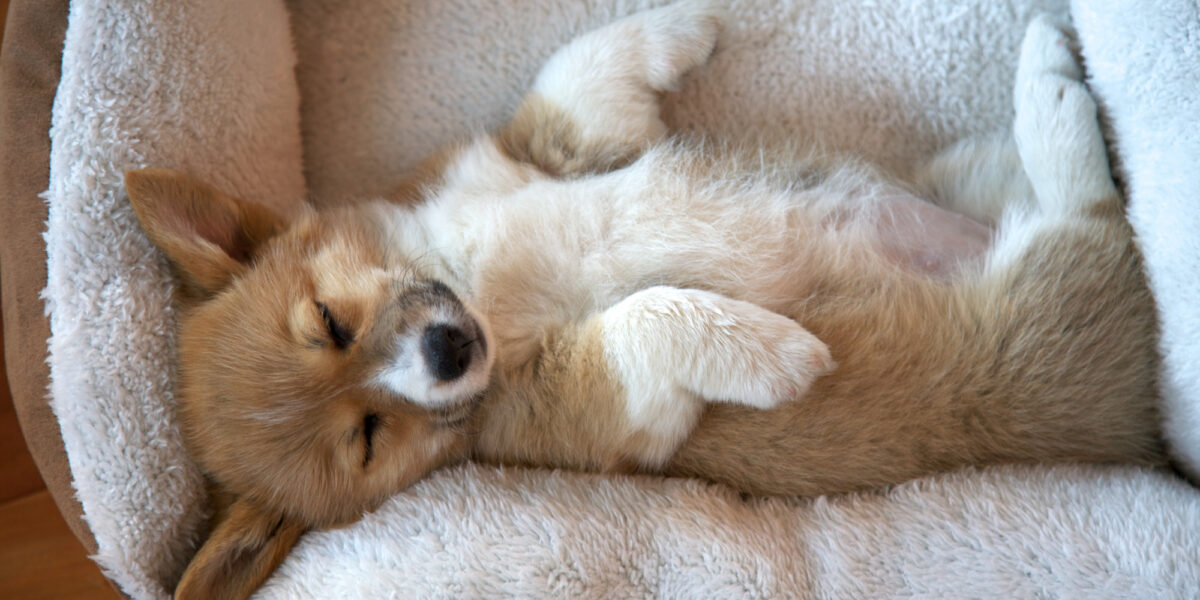 Room kennel or dog crate
A room kennel or dog crate is a suitable place to put the basket or dog cushion. They are provided with a plate at the bottom so that the dog does not have to lie on the bars. There are different kinds:
Collapsible metal kennels can be placed at home or in the car.
A 'Vari-kennel' is a plastic kennel where you can remove the top and use the bottom as a basket
Car kennels are sturdy dog ​​kennels with thick aluminum bars for in the car and less suitable for at home.
A fabric kennel, with walls made of synthetic fabric, is light and easy to transport but less sturdy and the dog can see little.
The room kennel or dog crate has several advantages. For example, you can put the dog in its kennel if you are visited by people who are not so fond of dogs. If you don't trust your dog at night, you can also close the kennel. However, this is not ideal. In that case, make sure that the dog has water available.
However, never use the room kennel as a punishment! The kennel should be a safe place where the dog can feel comfortable. He should never feel punished when put in his kennel.