They are just about the best-known and most popular dogs in the world. And for good reason: a talent for hunting, gentle, kind, intelligent and great with children. It is, therefore, no surprise that the labrador retriever is the ideal family dog. However, they are not suitable for everyone.
Reading Suggestions; Purebred dog: papillon dog breed
Breed info
Height at the withers: male 56-57 centimeters, bitch 54-56 centimeters
Weight: male 30 kilograms, bitch 28 kilograms
Coat care: simple, molting
Movement: demanding
Nutrition: reasonable
Personality: gentle, honest, and intelligent
Origin
The Earl of Malmesbury brought the Labrador Retriever to England in the 19th century from the present island of Newfoundland, Canada. They were used in hunting, on land, and in the water. From England, they found their way to the European mainland.
Appearance
You can recognize the labrador retriever almost immediately. It is a solidly built dog with a short and rather stiff coat. It is completely water repellent and dries quickly once it gets wet. Labrador retrievers have a black, yellow, or chocolate coat, also known as the liver.
The labrador retriever has a shoulder height of a maximum of 57 centimeters and that is not very high. He is built quite solidly. Another feature is the relatively short and bushy tail, also known as the 'otter tail'.
Temperament and character
Like the Golden Retriever, the Labrador Retriever is a smart all-rounder, which is why it is often used as a guide dog for the blind. Labradors are also often used as drug dogs and used by the military to detect mines. Their calm nature is very suitable for this. Retrieving game from the water is undoubtedly their best talent.
Because of his intelligence, he is not difficult to raise. However, the labrador retriever does not tolerate a harsh upbringing. A consistent and friendly upbringing gives the best results.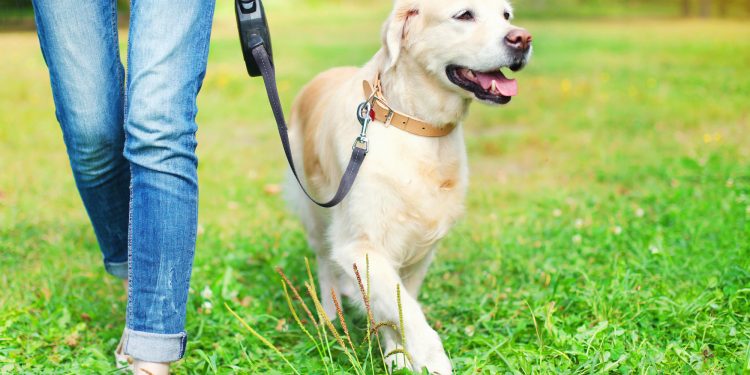 The Labrador Retriever can adapt to any family, making it so popular as a family dog. He is friendly and honest. The Labrador is generally great with children. He also gets along well with other animals and people with disabilities.
Like most dogs, a labrador retriever is a social dog. That means that as an owner you have to spend a lot of time on it. Making the dog wait for every workday for you to come home exhausted will make the dog unhappy and promote behavioral problems such as separation anxiety and destructiveness.
Nutrition
Labrador retrievers often eat more than is good for them. They hardly know when to stop. Many Labradors suffer from obesity. The finger always points in the direction of the owner as of the culprit for his dog's overweight. Their weight should be closely monitored. For that reason, it is better to give measured amounts a few times a day. Do not leave a filled food bowl.
The dog will eat itself sick. It is important to measure the amount of food correctly according to the size and amount of exercise of the dog. Dog food with grains or rice (often called vegetable by-products or residual products on the packaging) is absolutely not suitable for the labrador retriever, and actually not for any dog.
Opt for quality feed with a high percentage (minimum 70%) of pure meat. You usually don't find that in the supermarket but in pet stores or on the internet. It is more expensive, but it will keep your Labrador at the right weight and healthy. That, in turn, saves on veterinary costs, but especially in the lifespan and quality of life of your dog.
Movement
Labrador retrievers are hunting dogs, not companions. That is very important to know. They need quite a lot of exercise and although he can feel perfectly at home in a city, his exercise should not be limited to walking around the block 3 times a day.
The Labrador Retriever is also not the breed that, even with a large yard, moves enough on its own. He prefers to do this together with his boss. In addition to nutrition, exercise is the only remedy for overweight in Labradors. You can immediately see the dog if the owner fails. In addition, a dog that gets a lot of exercises is a happy dog.
Reading Suggestions; Black Dog Names ; 400+ Names for Black Dogs
Summarized
The Labrador retriever is an all-around hunting dog that has adapted in modern times to become a family dog ​​par excellence. It is a social dog that likes to spend a lot of time with its owner. In addition, he needs quite a lot of exercise, which he does not do on his own. A well-considered diet and the right nutrition are also essential for this breed. Furthermore, the Labrador is gentle, honest, intelligent, and an excellent family dog.
Do you have enough free time to spend with your dog on a daily basis and to give him a lot of exercises, through wind and weather? Are you consistent and friendly in upbringing, but also consistent in feeding?
Are you willing to spend money on the proper nutrition and care of your dog? Are you up to the dirt and hair that the dog brings in? And do you have an active and friendly family, small or large, that likes to see animals? Then the labrador retriever is definitely something for you!