About 33% of the world them have a dog as a pet and we generally love our four-legged friends. It is therefore not surprising that we sometimes want to reward our dog in the form of a tasty snack. It is important that you carefully consider what you give your dog as a reward. Not all foods that humans can eat are suitable for dogs.
For example, chocolate is very toxic to a dog. It makes him very sick and can even die from eating chocolate. What Types of Food Are Bad for Dogs? And which treats can you offer your dog without negative consequences for his health?
Dogs and chocolate
Most people know that chocolate should not be given to their dogs. The culprit in this candy is the substance theobromine, which is found in cocoa beans. This substance is also found in coffee, so letting your dog drink coffee is also not a good idea.
Theobromine is highly toxic to dogs, causing problems with the central nervous system and heart. Even a small dose of chocolate can be fatal for a dog. The fatal dose depends on the size of your dog and the type of chocolate, among other things.
White chocolate
The amount of theobromine in white chocolate, (which is actually not chocolate, as it does not contain cocoa solids) is very small and negligible. A dog will not die quickly from eating white chocolate, but he will probably get sick if he eats too much of it. Vomiting and nausea are manifestations of this.
milk chocolate
With milk chocolate, a dose of approximately 60 grams per kilogram of body weight is lethal. Even smaller amounts are not good for a dog's health. Symptoms such as vomiting and nausea, but also heart rhythm disturbances, seizures, and excessive thirst and panting can occur.
Dark chocolate
With dark chocolate, this dose is about 30 grams per kilogram of body weight. This is because dark chocolate contains proportionally more cocoa than milk chocolate. Even though there is a difference in the type of chocolate, it is advisable not to give dog chocolate at all and to ensure that chocolate products are not stored in places that your dog can reach.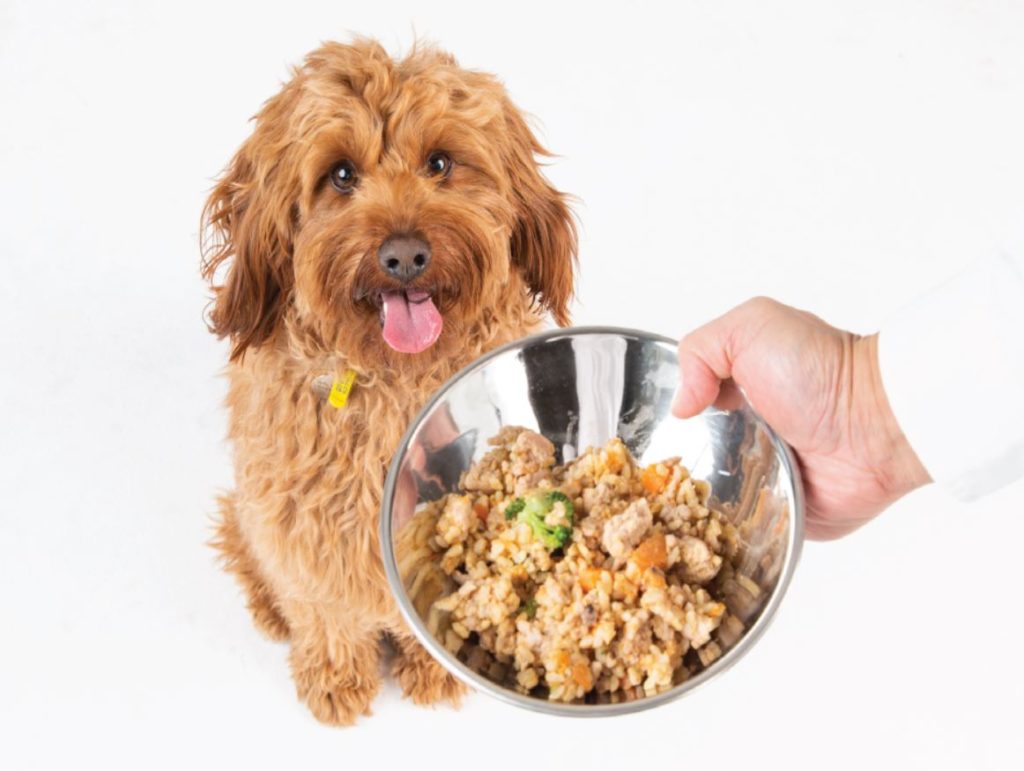 Do not feed dogs with the sweetener xylitol
When a dog ingests approximately more than 100 grams of xylitol per kilogram of body weight, it can cause serious health problems and even death. Xylitol causes blood sugar levels in a dog's body to drop and it can even seriously affect the liver.
Reading suggestions; Why Does My Dog ​​Tremble And How To Act?
So make sure that when you give your dog a treat, it does not concern light products. The sweetener xylitol is often used in such products. Also, make sure that no chewing gum or sweets are within reach of your dog.
Grapes and Raisins Cause Kidney Problems in Dogs
Also, avoid foods like grapes and raisins as a snack for your dog. In 2017 it is not yet known exactly what effect raisins and grapes have on a dog's kidneys, but it is known that these foods can be deadly for a dog. Symptoms that can develop in a dog after eating this food include diarrhea, vomiting, and kidney failure, which can be fatal in severe cases.
Avocados as a reward is also not a good idea
Avocados contain the substance present. This substance is not only toxic for dogs, but also for birds such as lovebirds. Persin can cause fluid buildup in the vital organs of these animals, as well as respiratory problems and inflammation of the pancreas, with potentially fatal consequences.
Don't give raw pork
Raw pork may contain the Suid herpes virus, which can cause Aujeszky's disease. This disease is always fatal for dogs. After reaching the dog's cranial nerves, the virus will make its way into the central nervous system, leading to the breakdown of vital organs. Before the dog dies,
he will have excessive saliva production, and many dogs react aggressively towards their own bodies. This herpes virus is harmless to humans.
Nuts are also not good for dogs
It is not wise to give your dog nuts. Some nuts may contain toxic fungi, including walnuts. Macadamia nuts have a negative influence on the muscles and nervous system of the dog. Just like humans, dogs can also have peanut allergies.
Even if your dog is not bothered by this, it is not recommended to feed him peanuts or peanut butter. Since these products contain a lot of fats, your dog may suffer from diarrhea and vomiting.
Snacks with garlic and onions
Garlic and onions can cause stomach and intestinal cramps in your four-legged friend. Also, these foods have a negative effect on the red blood cells of the dog and can cause anemia. Powdered garlic also has this effect on a dog's health.
Vegetables from the nightshade family can cause an allergic reaction
You may think it is a good idea to give your dog a piece of vegetables every now and then, but be careful not to give him vegetables that belong to the nightshade family. Examples of vegetables from this family are tomato, bell pepper, Pepino, and eggplant. Potatoes are also part of this family.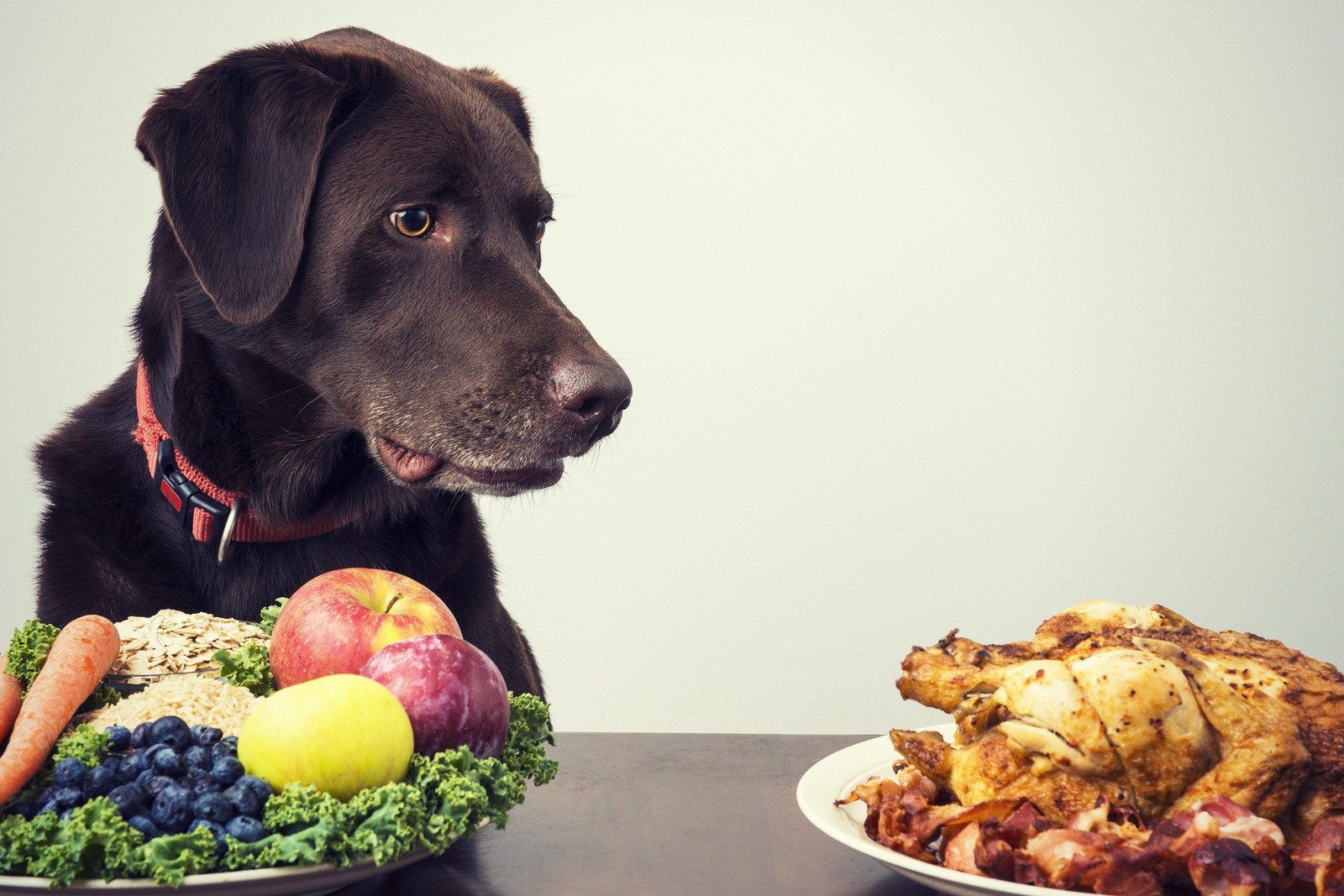 Parts of these vegetables contain solanine, such as the green parts of a tomato, which is toxic to both dogs and humans. In potatoes, the solanine content is greatly reduced during cooking. It is, therefore, better not to give raw potatoes to your dog. Also, these vegetables can cause allergic reactions and existing inflammation will worsen.
Shock by mushrooms and other mushrooms
When a dog eats mushrooms, he can go into shock. In the worst case, death will follow. So definitely don't feed him this one. Also, pay attention when you take your dog for a walk through the woods. The types of mushrooms found here can cause symptoms such as nausea and stomach cramps in your dog and lead to more serious health problems.
Salt is poison for dogs
Some people think they can make a dog vomit by giving him salt. They then apply this when their dog has gotten hold of something poisonous to eat. Definitely don't do this! Salt is toxic to dogs. They can indeed vomit, but they also suffer from diarrhea. Too much salt can even cause seizures, which in combination with vomiting can be fatal.
Alcohol, medication, and drugs
Perhaps it is needless to explain that these remedies are very bad for a dog. Keep in mind that the effect they have on dogs is many times greater than the effect on humans. For example, one sip of an alcoholic drink can damage a dog's liver. Also, make sure that the dog does not have access to drugs or medication.
Reading suggestions; 5 Tips For Prepping Your Home For Your First Dog
What to do if your dog has eaten something poisonous?
Giving him salt won't help him. Contact the vet immediately and tell him about the situation. What did your dog eat? What amount? What breed is your dog? How heavy is he? What symptoms does your dog show?
Your vet will tell you the best course of action. In some cases, the vet will ask you to come by. Your dog will then receive an injection, which will cause him to vomit so that the toxic food will leave his body.
What kind of food can you give your dog?
Would you like to spoil your dog with a nice extra? Then make sure you choose food without adverse effects. Examples of foods that you can safely feed your dog are:
frankfurters (from chicken or beef)
Apple (remove the pits, as they can be poisonous)
Carrot
dog sausage
A piece of cheese
pollock
salmon
Surimi
Smoked beef strips
Smoked beef heart
Smoked turkey or chicken
Don't give your dog excessive rewards such as frankfurters, as you risk putting him overweight. If you are in doubt with a certain product whether or not he should have it, always consult a specialist first or opt for a safe reward for your dog.