Many things make your dog ill. Some dog health issues may arise even if you take good care of your dog. But getting your dog insurance from the Best pet insurance company is the best option to keep your dog safe. Taking care of your dog's health can help prevent problems like these from occurring in the first place.
In addition, regular wellness checkups with your veterinarian from pet insurance can help you detect health issues before they become more serious. Keep an eye out for any signs of disease in your dog. A dog's health can be affected by a wide range of conditions.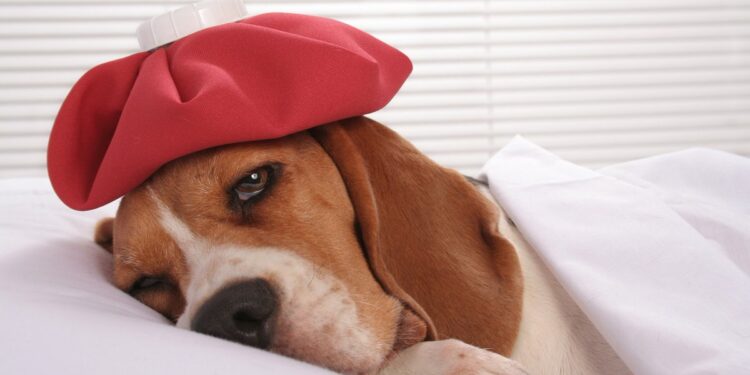 They include, but are not limited to:
Skin Concerns
The skin of most dogs is susceptible to a range of ailments. Dogs who suffer from skin problems get frequently seen scratching and itching. An odd appearance on the skin may include redness or inflammation as well as dry and scaly areas.
Some of their hair may fall out in bald spots. Allergies, parasites, skin infections, and more can all contribute to a dog's skin problems. The sooner you consult a vet if your dog is continually scratching or chewing or if its skin appears odd, the better.
Infections of the Ear
Dogs shake their heads and scratch their ears a lot when they have an ear infection, which is not uncommon. Ear discharge and debris are common causes of a foul odor in the ears. Itchy or painful ear infections are common. It can harm if left unchecked. After showing symptoms of an ear infection, take your dog to the clinic. In rare cases, they accompany skin problems by ear infections. They could also get allergies.
Acute urinary tract infections
Dogs frequently experience issues with their urinary tracts and systems. When a dog has an accident inside the house, dealing with the aftermath may be a tremendous hassle.
Most of the time owners point to inadequate training or behavioral issues. On the other hand, a urinary tract infection is possible for your dog if it is still a puppy or suffers from any other health difficulties. Symptoms of a urinary tract infection (also known as a UTI) include:
Urinating an abnormally large amount
Frequently urinating
Feeling thirsty
Passing blood in the urine
Suppose your dog is displaying any of these indicators. In that case, you need to take your pet to the vet as soon as possible so that you may examine his urine to look for indications of diabetes or kidney disease.
Vomiting
If your dog throws up, there is no need to freak out, but it is also not something you should ignore when it happens. There are various causes why a dog might throw up. The sensation of having to throw up can be a sign of toxicity, an obstruction in the intestines, or a more severe sickness.
There is also the possibility that you have messed up your nutrition in some way. Suppose your dog continues to throw up or displays other symptoms like diarrhea, an inability to eat, or weakness. In that case, you should make an appointment with your dog's veterinarian as soon as possible.
Diarrhea
If there is vomiting, there is a good chance of diarrhea. The same triggers can make you throw up and give you diarrhea. Consult your veterinarian if diarrhea lasts for an extended period, appears black or bloody, or do caused by vomiting or lethargy. Even though a few episodes of diarrhea are unlikely to be life-threatening, it is possible to get dehydrated if diarrhea does not stop.
Related: Diarrhea In Dogs, How To Approach It With Discernment
Parasites
Parasites can be found at every turn in the world that your dog inhabits. Internal parasites include heartworms and intestinal worms, while external parasites include fleas and ticks. Fleas and ticks can appear in external parasites. By giving your dog preventative medication regularly, you can successfully protect him from contracting parasites. Learn everything you can about canine parasites to protect your dog.
Related: Heartworms in dogs
Disorders that Affect the Mouth
Periodontal disease, which affects the gums and the attachments of the teeth, is a severe problem for the oral health of dogs that goes mostly unrecognized.
Bacteria cause this illness. Dental disease may be the cause of your dog's unpleasant odor. Bacteria found in plaque and tartar in your dog's mouth pose a severe health risk since they can infect the gums and teeth of your dog and cause severe illness or death.
Bacteria can also move to other organs in your body, like your heart and kidneys, where they may cause you great pain and suffering. Taking precautions before an incident occurs is the most effective approach to protect your dog.
Obesity
The standard medical disease of obesity affects many of the canine population. It is the easiest to steer clear of it. Obesity can lead to several health problems, including diabetes, heart disease, and joint problems. Obesity can be prevented and even reversed in some cases with the help of a healthy diet and frequent physical activity.
Arthritis
The medical condition known as "arthritis" refers to the inflammation of one or more joints throughout the body. Osteoarthritis, referred to as Degenerative Joint Disease, is the most common kind of arthritis in dogs. Arthritis can show itself in many different forms, the most common ways are limping and lameness in dogs, so if you notice your dog doing this behaviour repetitively you might want to get them checked over by the vets. 
The good news is that it's not nearly as horrible as you think most of the time. Talk to your dog's veterinarian about the many available treatment options if you feel your dog may have osteoarthritis.
Toxicity and Poisoning
Dogs are naturally curious creatures, and one of the primary things that drive their curiosity is their appetite. Therefore, it should not be a surprise that they are susceptible to being poisoned or toxic.
Toxins can manifest themselves in various forms and are frequently, though not constantly, ingested. Your dog is at risk of poisoning from multiple substances, including medicines, plants, and even some foods. Find out what potential hazards are there in the environment that your dog frequents.