When we talk about dog grooming, it is certainly about the hygiene of your companion, but not only: by grooming your animal, you contribute to his health and at the same time build a relationship of complicity with him. If all goes well, you can touch and examine his ears, eyes, fur, claws, and teeth, and take him to the bath and the plus point is that becoming a dog groomer can be done online as well.
And believe us from experience: it is better to start familiarizing your four-legged friend with grooming from an early age! If a puppy, you get used to receiving first aid, you will save yourself a lot of inconveniences: less stress, growls, and bites.
Comb, Brush, Cut H
air of the Dog Grooming
Brush your dog? how often?
Your dog should be brushed regularly. For this purpose, use utensils sold in specialized stores. Depending on the condition of its coat, i.e. its length and the intensity of the care to be provided, you will need to brush it at regular intervals to prevent knots from appearing.
Short-haired dogs need brushing less often. Long-haired dogs, on the other hand, should be brushed daily. And if they are very long, they will need to be cut during the hot summer months.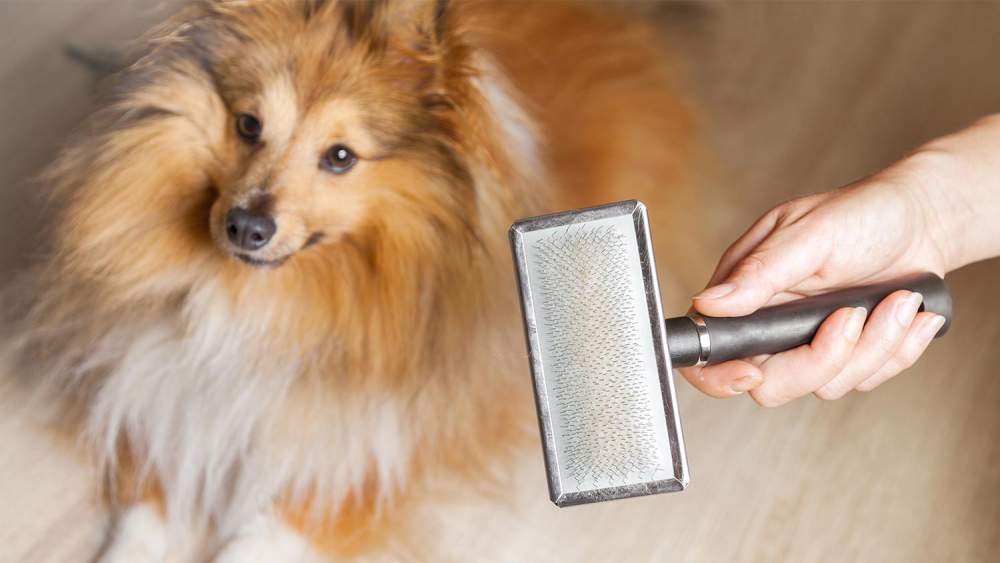 You can use a dog hair vacuum grooming brush as well.
Why shear your dog?
Your dog sheds normally when spring comes, but it happens that this molt is not sufficient and that it needs a spring refreshment. With a shortcut, you will delight your companion during the summer heat. You can do this by going to a dog groomer or you can trim it yourself.
But rest assured: your dog will not suffer when mowing his coat, provided it is done correctly. After shaving it, give it a bath. This way, you will be able to remove the cut hairs remaining in his coat.
Washing your dog: the basis of dog grooming
Should you wash your dog?
A dog gets dirty quickly, especially when playing outside. So it needs to be washed on a regular basis. A bath will be the best answer to rid your coat of dirt, dust, mud or other foreign vegetable bodies that have clung to its hair. In addition to this hygienic consideration (all the more crucial if you have children at home), washing also plays a therapeutic role: it removes scabs, soothes itching, and prevents parasites.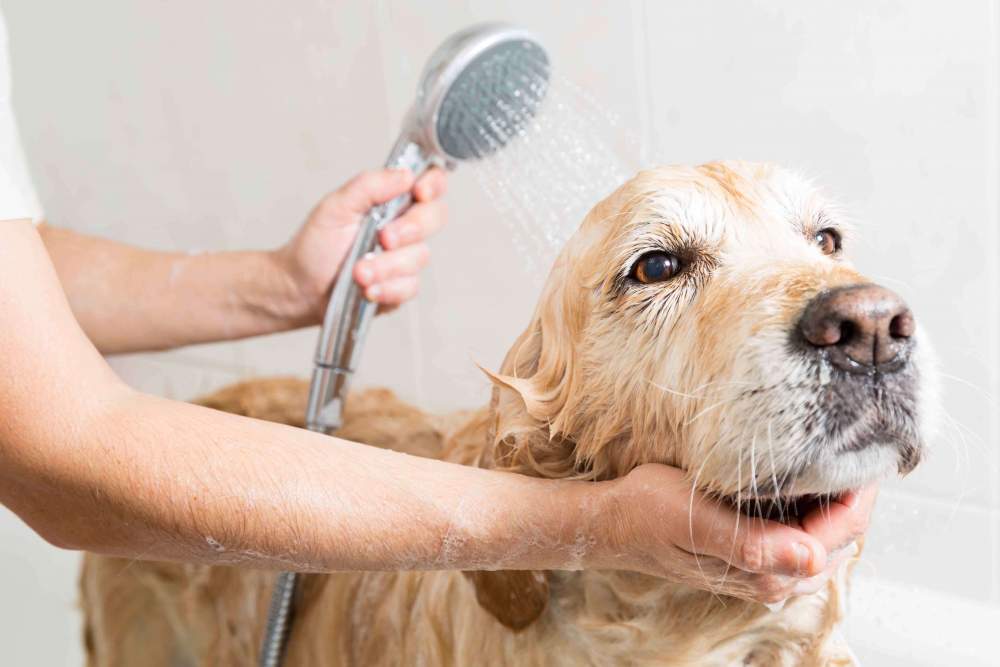 Dog washing frequency
Overall, you shouldn't wash your dog more often than necessary. Admittedly, a dog never smells very good, but if it gives off an unpleasant odor or is full of dirt, do not hesitate: it is high time to bathe doggie. Overall, we consider that a monthly, bi-monthly or even quarterly washing rhythm is reasonable.
And don't think that washing it more often will do it well! Quite the contrary: even if your intention is laudable, you would risk attacking its skin by depriving it of the sebum which covers its epidermis and protects it from external aggressions. This sebum deficiency would weaken it and could promote the appearance of diseases such as the flu. In short, wash it when absolutely necessary or regularly as described above.
Reading suggestions; Black Dog Names – 400+ Names for Black Dogs
How to wash your dog?
Use a non-slip mat if the bottom of the tub is slippery. Put your dog in lukewarm water, after putting cotton in his ears and untangling his hair upstream. Be careful to avoid getting water in her eyes and ears as much as possible. Then rinse it off with the showerhead after applying the shampoo.
At the end of the operation, place a dry towel over his coat to absorb the moisture and let him snort in the tub.
If drying of the coat is necessary, you can use a hairdryer set to the lowest temperature. Logically, drying the dog is more convenient in a dog grooming salon that has suitable professional equipment.
What can you wash a dog with?
We recommend that you use a specific canine product, such as mild dog shampoo, which you can find in specialty stores or in a grooming salon. Indeed, a dog does not have the same physiological PH as a human. So you should not use the same soap or shampoo as the one you use for yourself, otherwise, your animal's skin will be attacked and the skin film that protects it will be damaged. There are different kinds: detangling shampoo, shampoo for sensitive skin, anti-odor shampoos, or for white coats, you will be spoiled for choice!
Suggested Read: 8 Tips Wash Your Dog with the Best Dog Shampoo
Grooming the dog's paws
Thoroughly wash the dog's paws
Especially in winter, your dog's paws will be dirty after returning from a walk on dirt or muddy paths. Get in the habit of cleaning its paws when you get home with water. By doing this, you are helping to keep the house clean!
We'll publish on wizard of paws dog grooming Soon!
How to take care of your pads?
You can apply petroleum jelly or specific paw creams that will protect her pads from cracking or drying out. The pads dry out quickly in hot seasons and require special attention. Thus, during high temperatures, take your dog for a walk in forests where the temperature is cooler, in the morning or in the evening for example. If it is very hot, make sure your dog does not stay too long on the hot concrete …
Reading suggestions; Do Dogs Need Calcium And How Much Quantity?
Tips for flawless paws
Check regularly, and if possible after each walk, that there is no dirt stuck between the pads of his paws. If so, carefully remove these foreign objects and wash their paws with water. Finally, carefully cut the stuck hairs with scissors.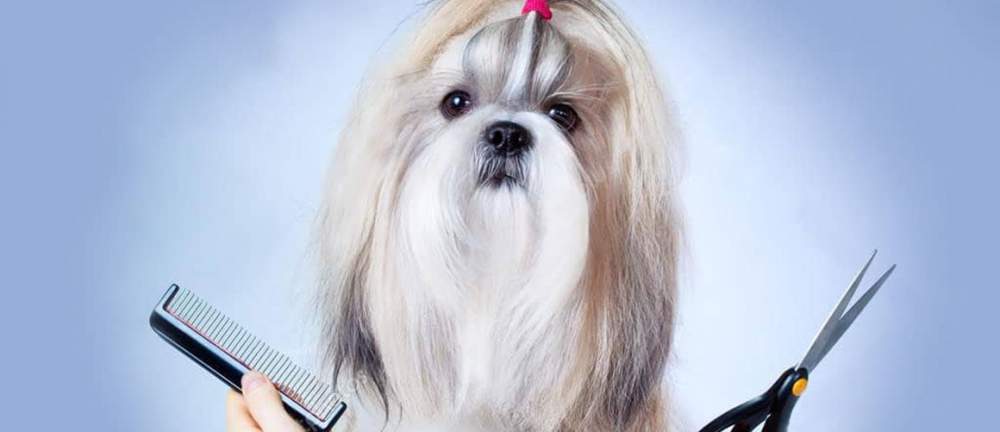 Cut the dog's claws
Why cut the dog's nails?
Here is a subject that scares the masters whose dogs are not the most cooperative in letting their nails cut. A dog that stays mainly indoors only uses its claws very moderately; thus, these will grow and should be cut without waiting too long.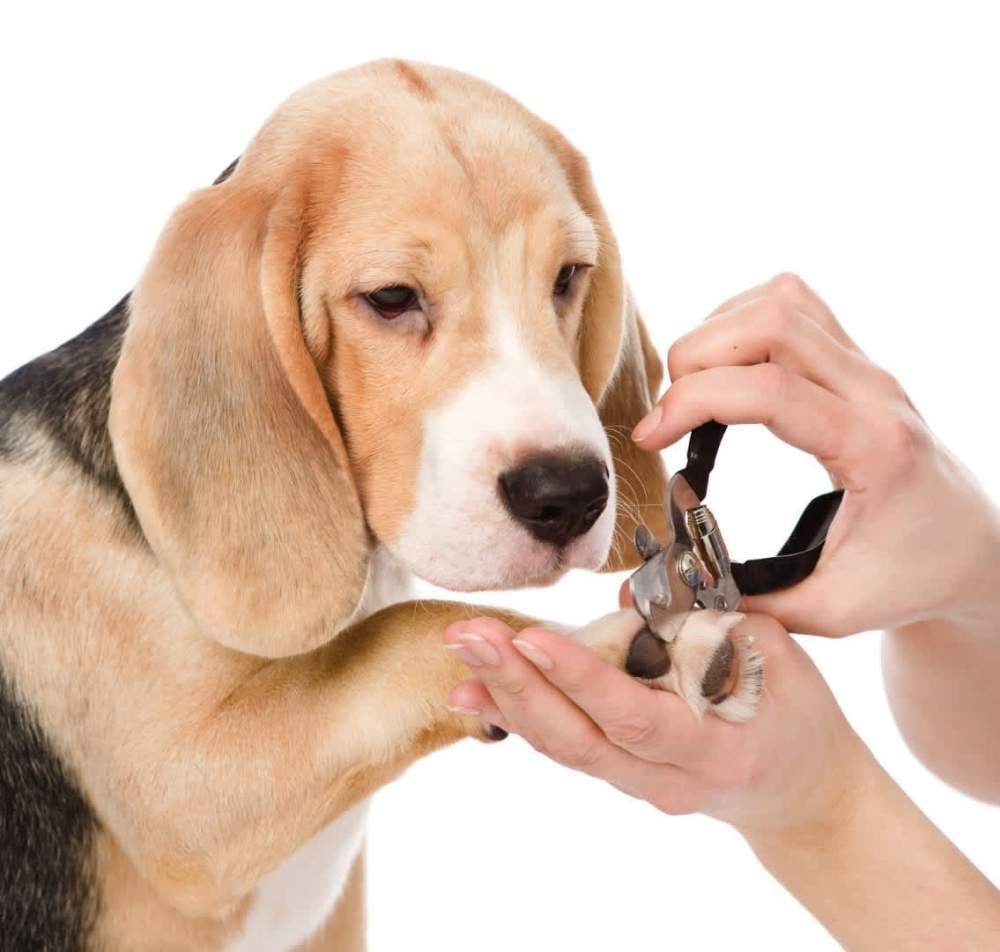 If you wait too long, you run the risk that he will injure himself or be embarrassed to move. Conversely, a dog that goes out regularly and is active outdoors will wear its claws much more consistently, which will only require limited maintenance. The classic tool for cutting his claws is the nail clipper, but the latter is not always easy for the owner to use, nor very pleasant for the dog.
Alternatives for cutting the nails of stressed dogs
If the nail clipper and its handling make you uncomfortable and you are afraid of hurting your dog by cutting his nail too far upstream, go for a nail file. For particularly recalcitrant dogs, you can use sandpaper which promotes the natural wear of the claws. Watch tutorials on the internet which will explain the procedure to follow.
Reading suggestions; How Do I Cut My Cat's Claws?
Grooming the dog's ears
When to clean dog ears?
Dogs are not particularly fond of them, due to the particular sensitivity of their ears. It is nevertheless necessary to check their cleanliness about once a week and to see if they are not infested by mites because it is a place that the parasites particularly appreciate.
Dogs with straight or erect ears generally do not present a problem: if their ears are free of dirt, there is no need to carry out a treatment. On the other hand, dogs with hanging ears require more strict control: as there is no ventilation of the auditory tract, bacteria or fungi can easily find refuge there.
What to clean the dog's ears with?
If necessary, clean his ears with a soft, lint-free cotton cloth. Above all, do not use a cotton swab. If you wish, you can get special preparations for cleaning the ears of dogs, in specialized stores or from your veterinarian. If you have excessive ear hair, ask your veterinarian if the regrowth of that hair after waxing or trimming might irritate your ear.
How to take care of your dog's teeth?
Brush the dog's teeth, frequency and method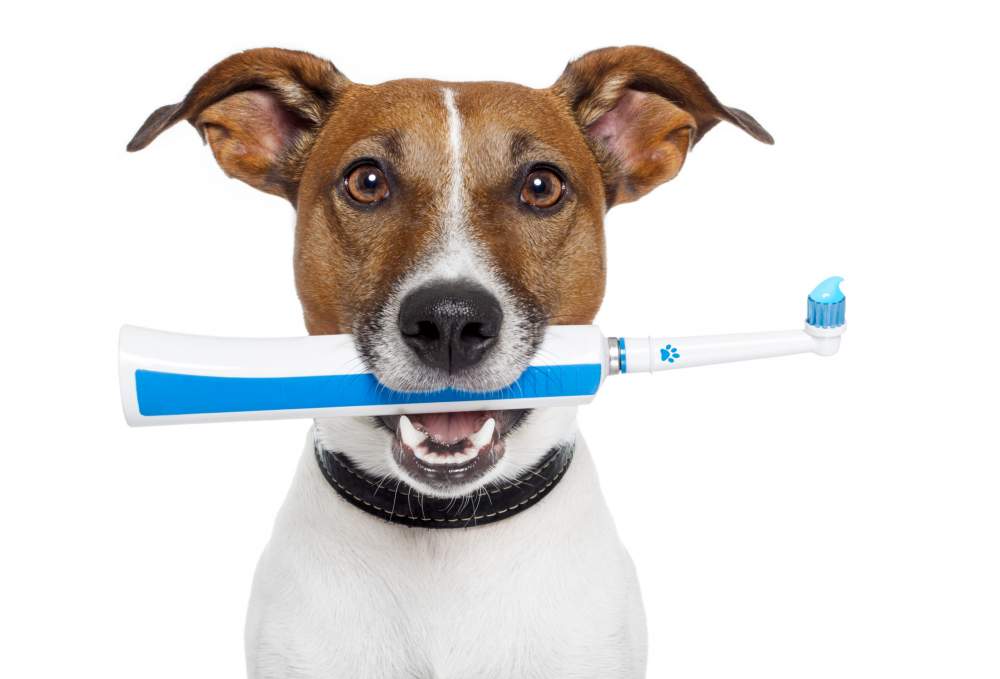 Check your dog's teeth at least once a week by gently pushing the lip upward. Dogs don't usually need to brush their teeth every day like we humans do. Unless your dog is prone to tartar: in this case, it will be necessary to provide him dental care every day. This is often the case with breeds of small dogs. Proper chewing contributes to dental health because it promotes tartar abrasion. Make sure the treats and other products you feed are sugar-free. It will therefore be advisable to rub the outside face of his teeth and not to forget the incisors!
What to brush your dog's teeth with?
Be careful, do not use your toothpaste for your dog. He likes the minty or herbal taste very moderately, and fluoride is toxic to him. On the other hand, a toothpaste with a meaty taste will certainly please him! Use specific toothpaste and a soft-bristle brush for brushing. To implement this ritual in a harmonious way, we recommend that you start getting used to it from an early age.
Take care of your dog's eyes
Why clean his eyes?
Some dog breeds are prone to eye problems. These include small breeds or short-muzzled dog breeds which, due to certain anatomical peculiarities, are known for their tear flow from the corners of the eyes (such as the Pug, Bichon or Yorkshire for example). These secretions tend to dry out and can lead to conjunctivitis. If your dog belongs to one of these breeds, it is advisable to take care of his eyes on a daily basis.
How to clean the dog's eyes?
Start by applying a compress soaked in eye cleanser to soften the secretions located on the outside of each eye, then clean the eye, taking care not to carry the dirt back into it …
Eye care tips
Use a canine physiological eye solution and not one intended for humans which could cause allergies to your pet. Likewise, avoid using cotton wool as a compress, which could lint and deposit potentially irritating filaments for the cornea.
Some Famous Dog Groomers in the USA
Lucky Dog Grooming
Bubble Dog Grooming
Doggy Stylz Dog Grooming
Debbie's Dog Grooming
Allbreed Dog Grooming
Kim Dog Grooming
Dog Grooming Cape Coral
Dog Grooming Long Beach
Dog Grooming Boston
Hot Dog Grooming
Dog Grooming In Queens
Dog Grooming In The Bronx
Dog Grooming Georgetown Tx
Dog Grooming Fayetteville Nc
Lakeside Dog Grooming
Dog Grooming Arm
Dog Grooming Ann Arbor
Somerset Dog Grooming
Carol's Dog Grooming
Dog Grooming Warwick Ri
Dig It Dog Grooming
Dog Grooming Moreno Valley
Frequently Asked Questions:
How much does dog grooming cost?
How long does dog grooming take?
How to keep a dog calm while grooming?
How to make a dog grooming sling?
How to build a dog grooming table?
Conclusion
There is a common framework for canine grooming that applies to the entire canine species; we have presented it in this article. Keep in mind, however, that depending on the breed of your four-legged friend, the type of care you will need to provide may vary.
In addition, if you apply this routine seriously and groom your dog at regular intervals, you will save consultations on the annual budget of the veterinarian and at the same time will make the happiness of your pooch, and your sense of smell!