The Bombay comes from the United States and this lacquer black cat with large gold eyes looks a bit like a mini panther. The breed was created by crossing a Burmese with black American Shorthair.
In 1989, this breed came to Europe but has not become as popular as in America. The cat is quite calm, affectionate, and adapts easily. It fits well in a family with children and other pets. Because he has a little undercoat, he is easy to care for.
The Emergence
The breed originated in America in 1958 by crossing a brown Burmese with a Black American Shorthair. The goal was to breed a black Burmese. The kittens that were born from this were black and had one gene from the Burmese.
In 1976, the breed was recognized by the CFA (Cat Fancy Association), the largest cat association in the United States and arguably the world. In 1989 a couple of this breed was transferred to Europe and breeding started in France. In America, Bombay is a great success, but in Europe, it has remained quite rare.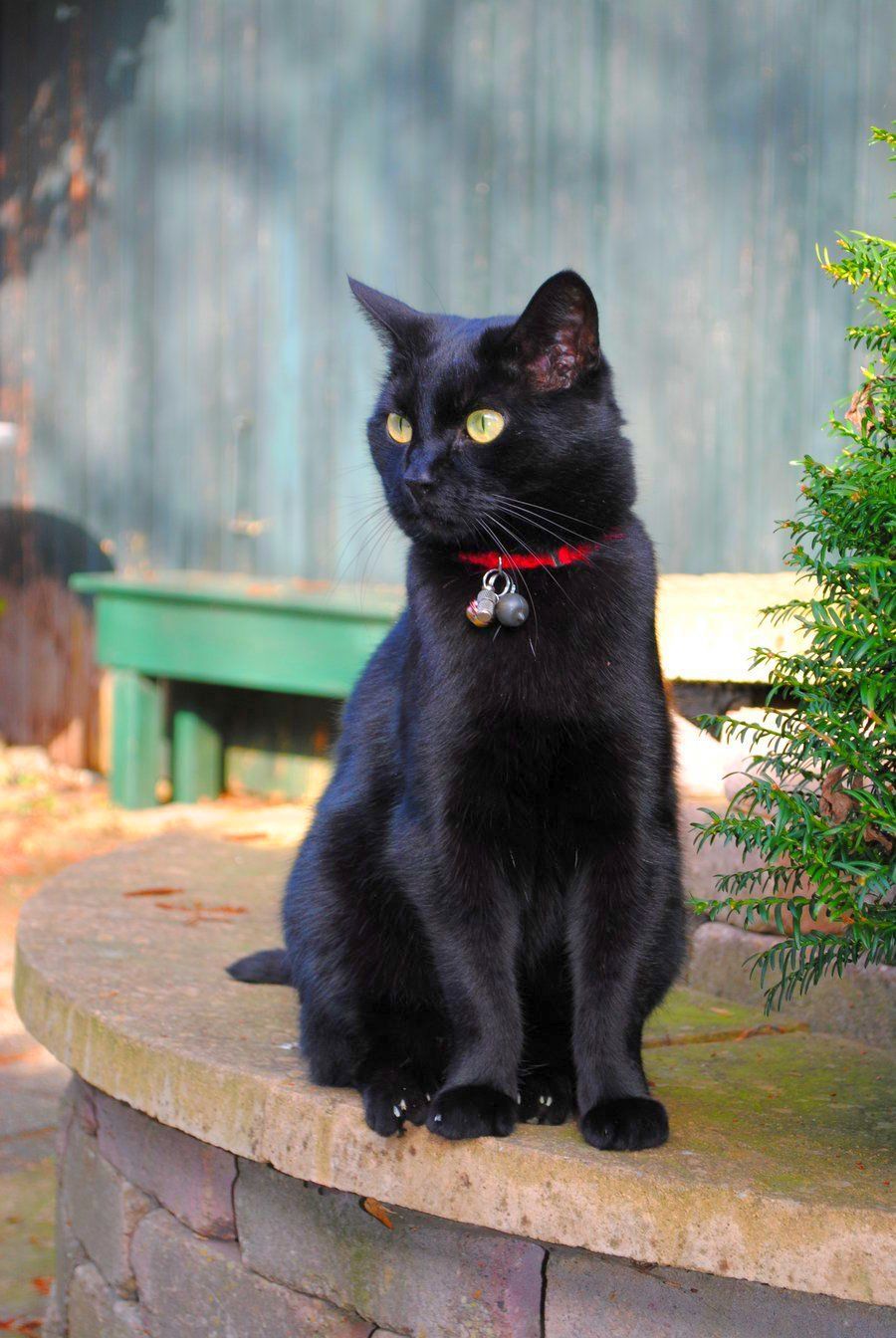 A Black Panther
With its lacquer-black glossy coat, this mysterious cat resembles a black panther. This breed owes its name to the fact that it was named after the Indian city of Bombay. Not because it originated there, but because it closely resembles an Indian black leopard. Through the targeted backcrossing on Burmese, we finally succeeded in breeding this black version of the Burmese. The Bombay is still occasionally crossed with a Burmese.
Related: Panther Black Pitbull
Appearance
Everything about this cat is black, including its fur, nose, and paw pads. Another striking feature is his large round copper eyes that allow him to stare at you intently. His eyes are far apart. The eye color can range from gold to copper, but most breeders prefer the copper color.
The cat is heavily built, muscular, of medium size, and weighs between 2.5 and 5 pounds. The Bombay is somewhat larger than the Burmese and has a rounder head. Its head is rounded and broad. His cheeks are full and his chin is firm. He has rounded ears that are erect. The snout is short and has a notch where it merges into the skull.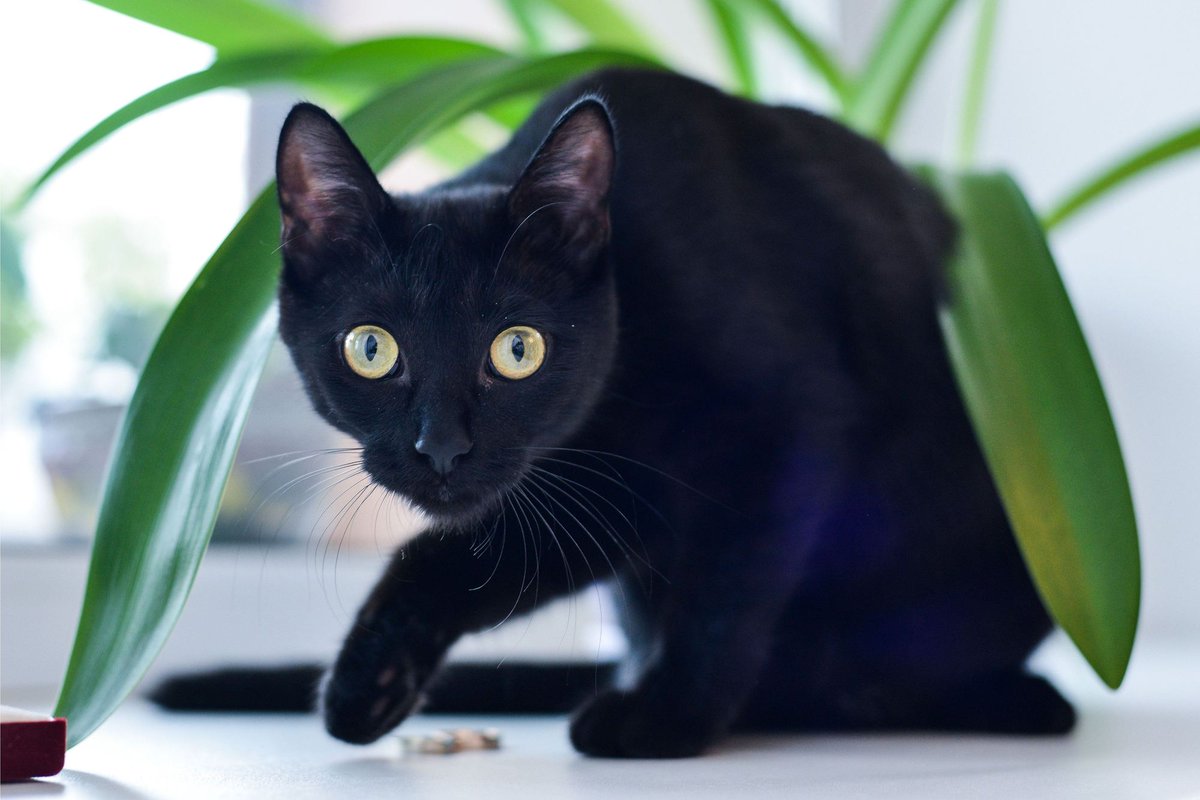 Coat
The Bombay has a short black coat with very little undercoat. His smooth hair has a silky satin sheen. The coat should be as deep black as possible and should not show any irregularities.
Sometimes a kitten will have a rusty brown shade in the coat, which will disappear over time. His coat is easy to care for. Occasional brushing is sufficient. By giving his coat maximum shine, you can pet him regularly and occasionally gently rub the coat with a chamois.
kittens
Usually, a litter of 4 to 5 kittens is born. They have a huge appetite and grow fast. A litter of Bombays can sometimes contain different colored kittens. Some have a typical Burmese color and color distribution. These cats are usually not bred further. It is also possible that a kitten is born with a solid color such as chocolate, blue, or lilac. These are not Burmese colors and these cats are not recognized.
Reading suggestions; Boy Cat Names; Find the Perfect Male Kitten Name
Character
The character broadly resembles the Burmese. It is a calm cat with an even sociable character. They need a lot of company and don't like to be left alone for long periods of time. He generally fits well in a family with children, other cats, and other pets.
This social cat is easily adaptable and has a gentle nature. He likes to lie on your lap and loves to be petted. He also likes to play and is curious. He does not often let his soft voice be heard. It is an excellent hunter that can be kept both outdoors and indoors.