You take a nice walk through the forest and heath. It could well be that you have to walk between grazing cows. Or a large, aggressive dog is waiting for you, growling and barking, at a farm. Agree, it is rare. But still, what should one do in such a case? After all, cows, especially bulls, sometimes get it on their hips when strangers step through their pasture (territory). But that aside.
Every year in Western Europe thousands of people are bitten by dogs that 'don't know how to do it. Also by farm dogs. If you take a walk through unspoiled nature in the world's, the Ardennes, or even further away, it might be better to observe some basic rules in case you come across a dog in a very bad mood.
growling dogs
Anyone who does not have a dog or does not want one most likely knows little or nothing about dog psychology. Just like you, these people just want to walk quietly in the woods and not be attacked by such a beast whose owner is nowhere to be seen. For example, near farms.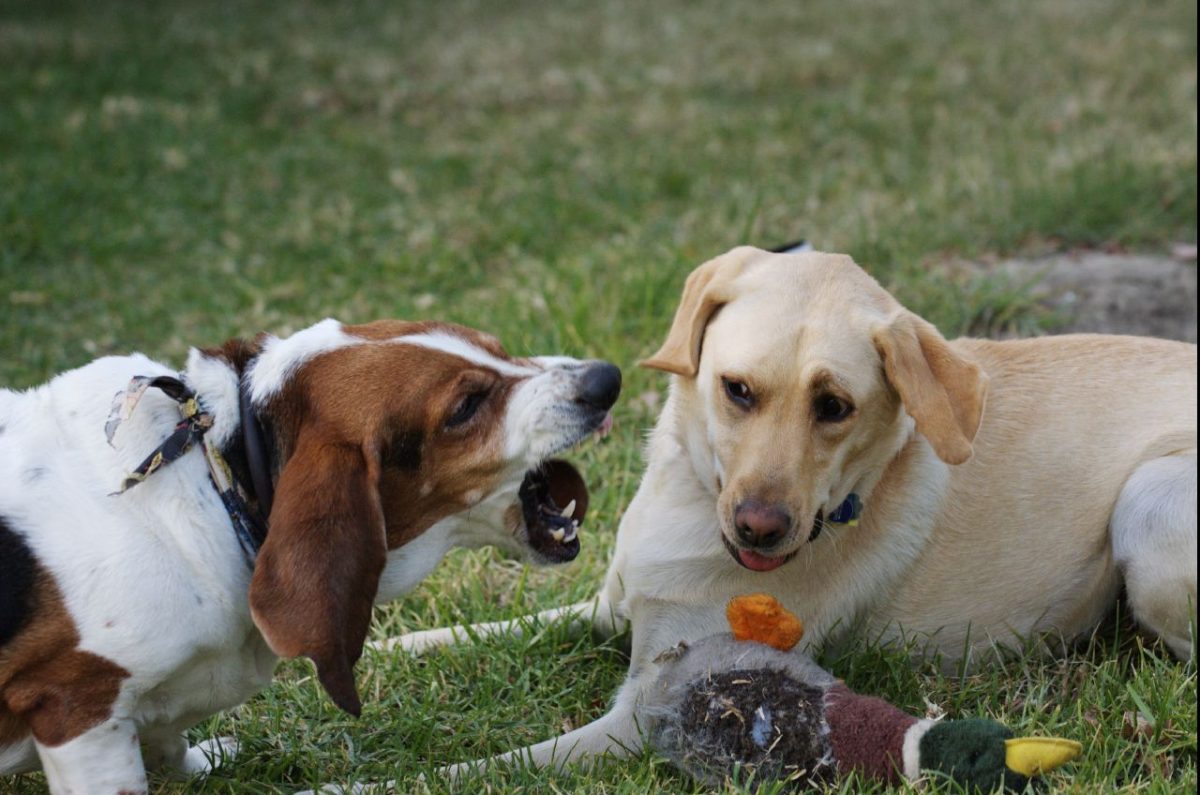 Every year in and in the surrounding countries thousands of people are bitten by stray dogs. It must be said that this mainly concerns the southern European countries, where many stray dogs roam around.
Characteristics of aggression
If you are confronted on a path or a road near a farm with such a growling, bloodthirsty dog ​​who comes running because he is defending his territory, for example, or who wants to show his owner that he is worth his food as a watchdog, first pay attention. on the outward signs of aggression, such as:
Growling, softly or loudly. Barking does not necessarily indicate aggression.
The dog is staring at you…
… and shows his teeth.
Back hairs erect, ears on the back of the neck.
The dog lunges, in other words, make serious attempts to bite.
No hesitation in his behavior, in short, he is serious!
Why is the dog aggressive?
The above signals are certainly just as many signs that it is in any case, not gaming behavior. A dog can become aggressive for a variety of reasons. Know that every four-legged friend is essentially a predator, although not every lap dog will have that look anymore. The predatory traits in a dog will never go away.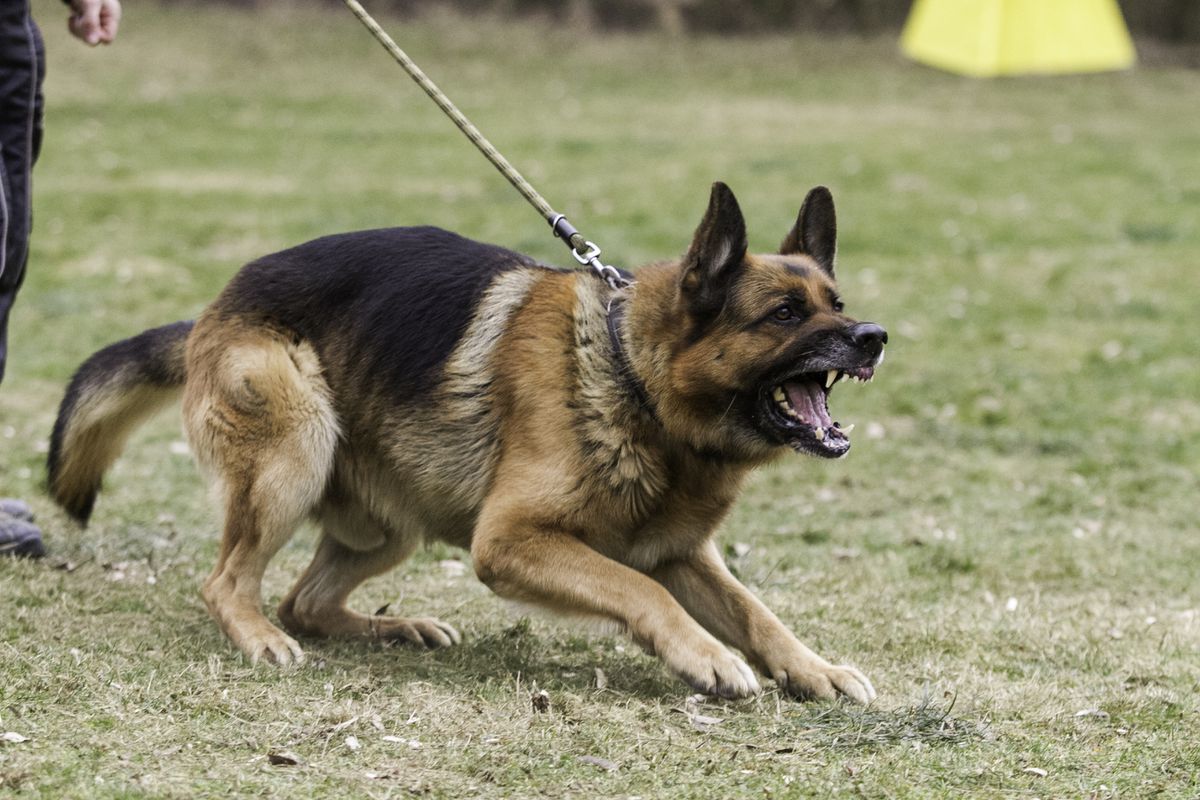 Causes
It is therefore useless to unlearn aggressive dog behavior. There are all kinds of reasons that make a (stray) dog aggressive. A selection from this:
Reading suggestions Black Dog Names; 400+ Names for Black Dogs
dominance. Because of your behavior – running away in fear or 'crumbling together' in fear on the path or road – the dog feels higher in rank and therefore wants to show that he is in charge.
Defense. The dog considers the 'area' where he is – for example, the farm you pass – as his property. A bitch can have puppies, which makes her behave differently anyway.
Instinct. It can also simply be a dog with a strong hunting instinct.
Fear. Yes, the dog can also be afraid of you(!), feel threatened, or show other emotions. Or a combination thereof.
watchdogs
Farm dogs generally know how far they can go with their aggressive behavior towards strangers. They usually don't get past the edge of the yard. Guard dogs (trained) usually know exactly when the leash breaks. Still, you'd better remain cautious.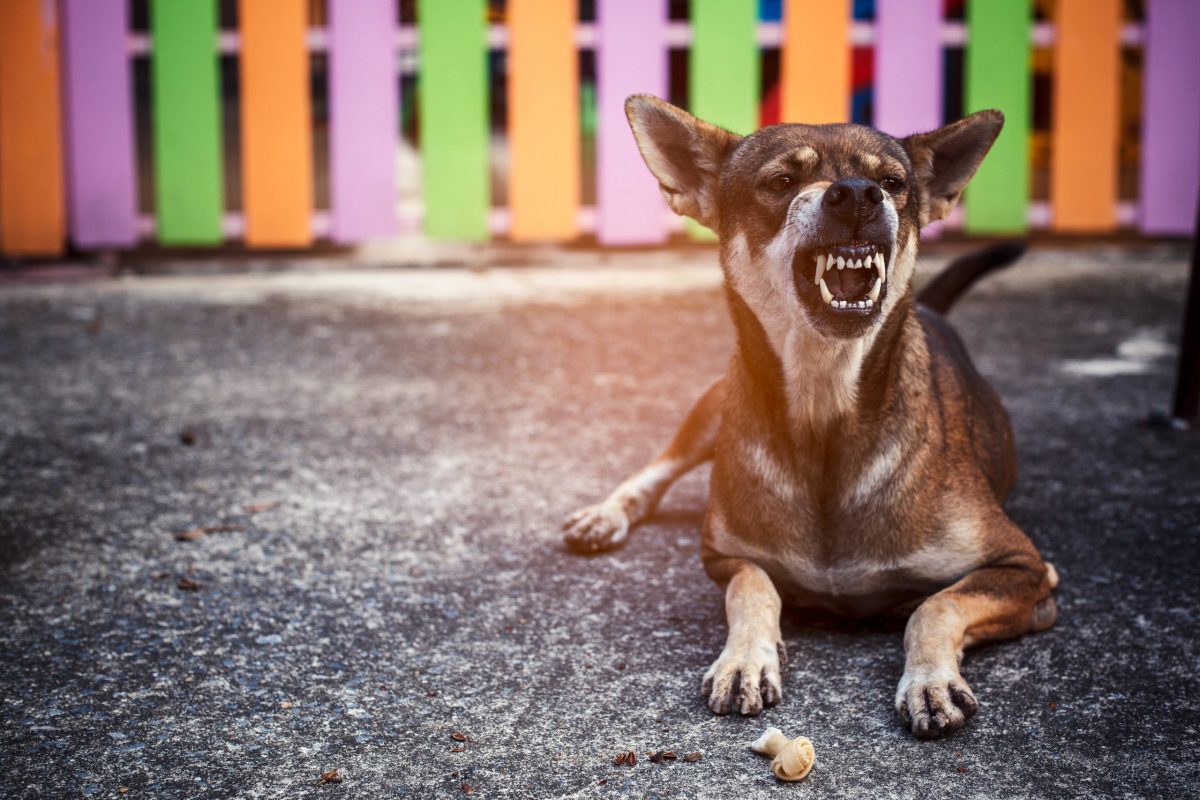 Dangerous
With a watchdog, scaring away the stranger – or intruder – is his top priority, he's been taught that. Once you back down, his mission is accomplished and he will lie down somewhere and go about his daily business. Preferably walk around it in a wide arc, and remember that all guard dogs are basically dangerous to strangers.
Threatened by an aggressive dog
The problem always occurs with stray dogs. After being, the problem would be solved if the owner were there d because the owner will correct his dog. It is up to you to hope that he succeeds. No, again, it's about the stray, determined dog that blocks your path without an owner, comes straight at you, and exhibits the above behavior. Many resorts to a dog whistle which, when blown, produces an ultrasonic sound, causing each dog to turn around.
What to do
If the whistle does not work (very unlikely), or you have forgotten it and it is at home, take the following measures:
Stand still and do not look the dog straight in the eye. Usually, a dog interprets this as threatening behavior.
Speak commanding the dog while standing still. Something like 'Off!' or "Go away!" A Spanish dog also knows what is expected of him. Doesn't that help? Then try to calm him down and talk in a soothing tone.
Sometimes, es it helps if you bend over the slight, make yourself as tall as possible, and turn and step along when the dog decides on an evasive tactic. Some say that one should pull up the upper lip and growl as well. But opinions are divided on that. Calm and assertive, are the keywords.
Never try to approach the dog with one hand from above, for example, if you want to stroke it on the head to calm it down and thus show it that you are certain of goodwill and mean no harm. Also, do not make any other gestures that the dog can interpret as being kicked or beaten by you (a stranger). So don't touch him.
In many cases the dog will hesitate and back down, but sometimes not. In most cases, the owner will now also show up, as a kind of cavalry when the need is greatest in the wilderness.
Perhaps the above is not necessary and the use of the dog whistle is sufficient.
If everything goes wrong and the dog bites you!
It's a nightmare, indeed, but the dog may be determined to bite you. Then let him do that in the forearm, for example by wrapping your coat around it first. Make sure to press your arm into his throat to weaken the bite. Do not pull, because then the dog will bite even harder, and you will also incur lacerations. Wash a dog bite well with soap and water, remove all saliva, and go to a medical center for a tetanus injection as soon as possible.