NUPRO Dog Supplement is a complete nutritional formula formulated specifically for dogs. NUPRO Dog Supplement contains high-quality ingredients including glucosamine, chondroitin sulfate, MSM, vitamins and minerals. The ingredients are combined to provide your dog with an effective dietary supplement.
Nupro Dog Supplement Ingredients
The active ingredients in Nupro Dog Supplement are:
Vitamin A
Vitamin D3
Vitamin E
Vitamin B1
Vitamin B2
Vitamin B6
Vitamin B12
Folic Acid
Biotin
Niacin
Pantothenic Acid
Calcium
Iron
Magnesium
Zinc
Copper
Manganese
Iodine
Cobalt
Selenium
Glucosamine
MSM
Chondroitin Sulfate
Enzymes
Yeast Extract
Alfalfa Meal
Flaxseed Meal
Kelp Meal
Garlic Powder
Brewers Dried Yeast
Wheat Germ Meal
Vegetable Oil
Natural Flavoring
Ascorbic Acid
Lecithin
Rosemary Extract
Nupro Dog Supplement Reviews
Nupro Dog Supplement has been on the market for over 10 years and has been used by thousands of pet owners to improve the overall health and well being of their dogs. The supplement is made from all natural ingredients including vitamins, minerals, and other nutrients that are designed to help maintain a healthy and balanced diet for your pet.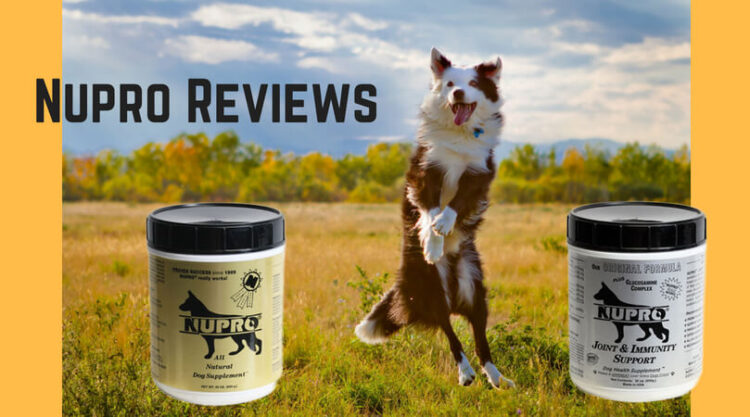 Many customers have reported that their dogs have had an increase in energy and vitality since taking Nupro Dog Supplement. They also comment on the improved coat and skin condition of their pet. Customers also report that their dogs have had an improved digestion since taking the supplement.
Overall, customers are generally very pleased with Nupro Dog Supplement and would recommend it to others who are looking for a natural supplement to maintain their pet's health. Watch below NUPRO Dog Supplement review by Chewy
Nupro Dog Supplement Side Effects
Nupro Dog Supplement is generally considered safe for dogs if given according to the recommended dosage. However, some dogs may experience mild side effects such as nausea, vomiting, diarrhea, or decreased appetite.
If your dog experiences any of these side effects, contact your veterinarian immediately. Additionally, Nupro Dog Supplement contains glucosamine and calcium, which can cause an increase in urinary calcium in some dogs. If you notice an increase in urine calcium, contact your veterinarian.
Nupro Dog Supplement Dosage
Nupro Dog Supplement is a nutritional supplement for dogs. The amount of Nupro Dog Supplement that should be given to a dog depends on its size and weight. The instructions on the package will provide the correct dosage for your pet.
Generally, the recommended dosage is 1 teaspoon per 10 pounds of body weight.
It is important to use the scoop provided and not to exceed the recommended dosage. It is also important to consult with your veterinarian before starting your pet on any supplement.
Reading Suggestion: