Having a pet at home – no matter a cat or a dog – is a great responsibility. We need to take care of their wellbeing, the food they eat, and their physical state.
Quite often, our fluffy friends tend to eat the same foods that we, their owners, enjoy, and many pet owners ask the same question: is it ok for my dog to eat yogurt?
You May Like: Cute Boy Cat Names 
Why dogs specifically? Well, perhaps because of the belief that cats are more dairy-friendly. Anyway, let's figure out whether your four-pawed mate can enjoy this food.
Yogurt And Dogs; Compatible Or Not?
Most of us like yogurt and some even preserve it for further use or as a part of desserts. But what about our dogs? Can they eat it safely?
To begin with, let's cast away all the fears: yes, dogs can consume yogurt! In fact, this dairy foodstuff is even beneficial for them, of course, if your pet is lactose-tolerant. Moreover, for dogs that can't eat meat for some reason (for instance, if the pet has a meat allergy) yogurt can become a proper substitution and a source of protein that they need so much.
What are the major benefits of consuming this dairy foodstuff for your dog?
Yogurt contains calcium which makes the pet's bones and teeth stronger and healthier

This foodstuff is a source of protein, so even if the dog is ok with eating meat, incorporating some yogurt into its diet will not harm

Finally, probiotics will boost the immune system of the animal and assist in proper digestion
You May Like: 10 Best Small Dog Breeds for Indoor Pets
Actually, you can even give your canine some Greek yogurt which is even better since it has less sugar and salt and more protein which your pet will only benefit from.
How Do I Know What Yogurt to Buy?
When we choose foods for ourselves, we usually pay attention to its content and the list of ingredients used. The same works for choosing which yogurt will be the best and safest for your canine.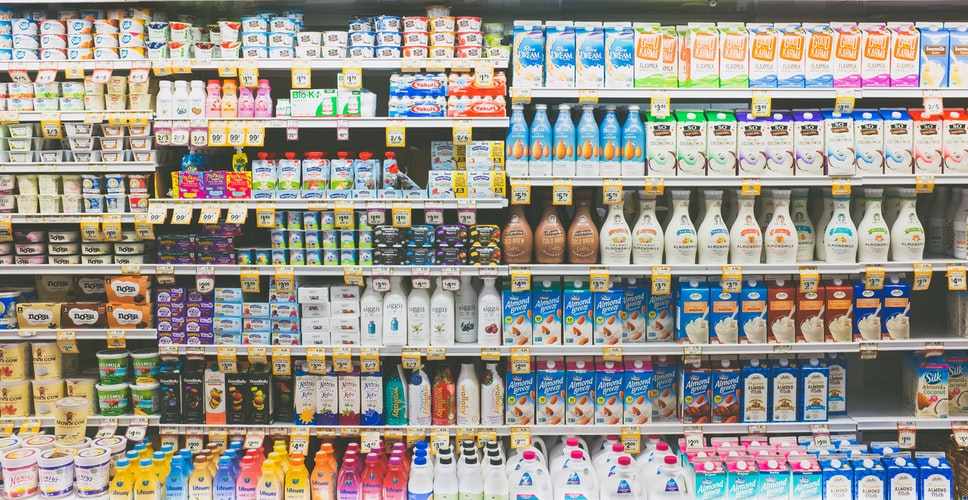 Since dogs are very sensitive to various artificial inclusions, you need to be careful when buying it since improper foodstuff can only harm your pet instead of bringing it positive effects.
How to choose this supplement for a dog correctly?
Of course, no sweet and/or flavored products are allowed since those components are

toxic for canines

!

Yogurts with colorings and/or additives like dry fruits, nuts, seeds, etc are also unsuitable

Avoid yogurt with xylitol since it leads to the blood pressure-lowering

Buy only plain and pure dairy foodstuff to feed it to the dog

It also must contain live bacteria so that the pet could get all the probiotics needed

Go for the low-fat or even fat-free option since excess fat causes health problems in dogs
When it comes to the way of serving, take into account how your dog reacts to yogurt at all.
Some pets are ready to swallow the treat together with the spoon – so much they like it! Others, on the contrary, prefer it to be incorporated into their meal.
We suggest you try out several different options before you figure out how your dog would like to eat yogurt.
Add a dollop of it to the pet's food by putting it on top of the meal

Mix it in and stir to dissolve

Or just feed it as it is to your dog 
You can even freeze it and give your dogs that yogurt cubes! Only be careful and avoid giving too much, especially after some activities to avoid developing a cold.
Only remember that two teaspoons per day are more than enough for your pet.